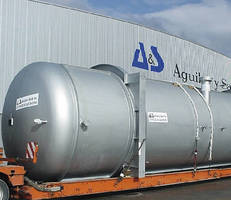 The equipment for a paper industry manufacturer will be built with Titanium and Superduplex. The new Aguilar y Salas's heat exchanger is one of the biggest of the world in the Pulp & Paper sector. Barcelona, – Aguilar y Salas S.A, leader in design and construction of static process equipment for the chemical, Oil & Gas, fertilizers and paper industries, announces that will build a new model...
Read More »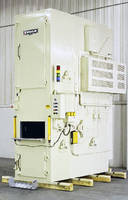 Offering 30 x 65 x 83 in. workspace dimensions, No. 963 utilizes Incoloy-sheathed tubular elements to heat oven chamber and 6,000 cfm, 5 hp recirculating blower to provide vertical upward airflow to workload. Oven has 4 in. insulated walls, aluminized steel exterior/interior, top-mounted heat chamber, and 2 independent doors for access to workspace and chamber. Measuring 24 x 6 in., product trays...
Read More »
Housed in 5.8 x 3.85 x 1.15 mm package with 9 Vdc rating, Series MHP-TAM provides resettable over-temperature protection to shut down battery when fault is detected, making devices suited for ultra-thin notebooks and other portable consumer electronics. Utilizing metal hybrid PPTC technology, TCOs combine bimetal protector in parallel with polymeric positive temperature coefficient device. Series...
Read More »
CAPE CANAVERAL, FL. – NASA's Kennedy Space Center recently installed a new LEWCO Industrial Oven, which researchers will use in their RD laboratory to cure various vacuum bagged composite components.Â-  The Ohio-based, ISO 9001:2008 certified company, LEWCO, Inc., was selected for this project due to their ability to meet the strict specifications for government and aerospace...
Read More »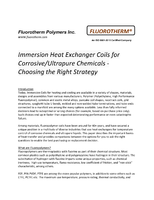 Check out this white paper to learn which heat exchanger types are the best for high temperature performance in chemically aggressive applications.
Read More »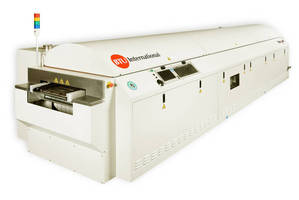 NORTH BILLERICA, Mass. - BTU International, Inc., a leading supplier of advanced thermal processing equipment for the electronics manufacturing and alternative energy markets, will exhibit with its distributor, Fuji Do Brasil, at FIEE Eletrica, scheduled to take place March 23-27, 2015, at the Anhembi Exhibition Center in Sao Paulo, Brazil. Representatives from BTU and Fuji Do Brasil will discuss...
Read More »
Available for S and SA-Series direct gas-fired space heaters, CE-Smart™ System includes controls for ventilation, indoor air quality, and temperature. Unit is housed in lockable NEMA 1 enclosure equipped with 3-position selector switch; combination 7 day programmable timer and thermostatÂ- or temperature setback system; override timer; and intermittent/continuous...
Read More »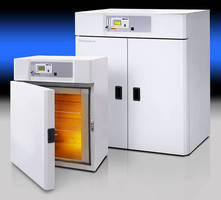 Supporting USB, Modbus, and Ethernet communications, datalogging LAC features 304 stainless steel interior, horizontal recirculating airflow, and ±2.5°C temperature uniformityÂ- at temperatures up to 500°F. Controls, heater, and fan are located on top for ergonomics and service access convenience. Available for processing flammable solvents or removing large amounts...
Read More »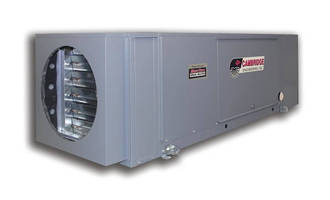 An Addition to the SA-Series, the SA350 is Designed to Deliver Energy Efficiency to Medium-Sized Commercial and Industrial Applications ST. LOUIS – Expanding its new line of SA-Series space heaters, Cambridge Engineering has added the SA350, capable of delivering 350 MBH (350,000 BTUs per hour) for commercial and industrial applications. Introduced in 2013, the Cambridge SA-Series uses the same...
Read More »
Report Demonstrates Significant Savings in Direct Comparison Between SA-Series HTHV Direct Gas-Fired Heaters and Standard Unit Heaters ST. LOUIS – A report recently published by the U.S. Department of Energy (DOE) demonstrates significant energy savings in a field study comparison between Cambridge Engineering's SA-Series HTHV direct gas-fired heaters and standard unit heaters. Commissioned...
Read More »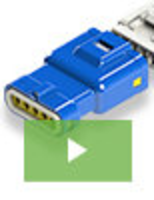 EDAC's new line of IP67 waterproof plug and socket connectors represent the cutting edge of waterproof connection technology. Part of the 560 and 572 series of connectors, they utilize innovative design concepts to deliver a level of performance and value that is unmatched in the industry. See our video to learn more.
Read More »