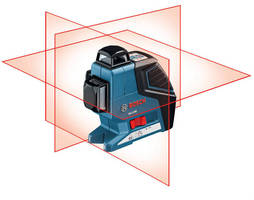 Utilizing Bosch patented Cone Mirror Technology, GLL3-80 delivers full 360° coverage on 2 perpendicular vertical planes and one horizontal plane. Provision of 5 cross points and self-leveling lines in 360° facilitates layout, leveling, and squaring processes. Combined with ability to project 3-axis planes simultaneously in all directions, functionality to switch between triple...
Read More »
HATFIELD, PA (October 27, 2010) - Brooks Instrument, a world-leading provider of advanced flow measurement, control and level solutions, has announced important CSA and CRN approvals for the Model 810 magnetic level gauge and associated transmitters and switches. These approvals verify Brooks' high quality and compliance with international standards that customer's value. CSA International, the...
Read More »
First appearance at China's foremost wind power exhibition will give the Triton remote wind sensor higher visibility in major international wind market BEIJING, Oct. 12 -- Second Wind is giving wind project developers in China the opportunity to use the wind energy industry's leading remote sensing system by launching the Triton Sonic Wind Profiler at this week'sChina Wind Power 2010conference...
Read More »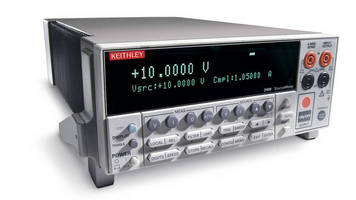 Cleveland, OH - Keithley Instruments, Inc. (NYSE:KEI), a world leader in advanced electrical test instruments and systems, extends its congratulations to Drs. Andre Geim and Konstantin Novoselov, scientists at the University of Manchester in England who were just awarded the 2010 Nobel Prize in Physics for their research on graphene, a single-atom-thick form of carbon with outstanding physical,...
Read More »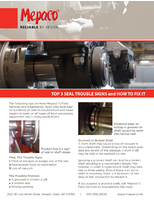 If ignored, broken seals can lead to a loss in production and equipment shut down. For more information on seals and seal repairs, download now.
Read More »
Renishaw's new PH20 five-axis head for touch-trigger measurement on co-ordinate measuring machines (CMMs) has won the MM Award for 'Most Innovative Measurement System' at the AMB 2010 exhibition held in Stuttgart, Germany. The MM Awards are presented by the leading German trade magazine MM Maschinenmarkt and entries for the nine categories of award are open to any of the 1,100 exhibitors...
Read More »
Enables Integrated Management of On- & Off-Road Vehicles GLENVIEW, Ill. - Navman Wireless is now taking pre-orders for the Qtanium 300, a ruggedized GPS tracking device for off-road construction equipment that is the latest addition to the company's OnlineAVL2fleet tracking and management system. When the Qtanium 300 ships in late October, construction contractors will be able to use OnlineAVL2...
Read More »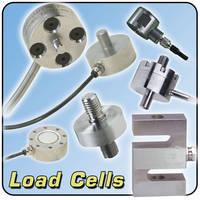 Omega recognises that not only do customers want the highest quality load cells, but that they also need them quickly! That's why we have made a significant stock investment at our European Headquarters in Manchester UK. We have an extensive range of shear beam, tension link, though hole and low profile load cells in stock. This is an important development in enabling customers throughout Europe...
Read More »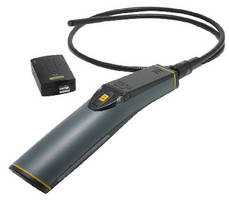 Equipped with RCV100 USB Video Receiver, SEEKER(TM) 100 enables video to be viewed on computer or streamed live over Internet via Skype®. Wand-like ergonomic grip mates with 0.47 in. dia, 3.28 ft long camera-tipped probe with adjustable LED lighting. Grip's transmitter communicates wirelessly with RCV100 receiver, which plugs into and is powered by USB port of computer. With wireless range...
Read More »
SCANFLEX® TAP Transceiver, FXT series, includes TEM/ISO TAP Extension Module that enables complete galvanic isolation of product from target unit under test (UUT). Differential coupling enables data transfer via several meters with TCK frequencies up to 80 MHz. Run-time delays of cables and UUT are individually compensated per TAP by ADYCS(TM) technology. Module is supported by SYSTEM...
Read More »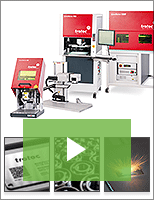 Trotec's laser marking solutions provide your company with configurable workstations and intuitive, customizable software. Check out our video to learn more.
Read More »