Avnet Electronics Marketing, MathWorks, Texas Instruments, 4DSP and Xilinx collaborate to deliver new kits that address a full range of high performance to cost effective DSP requirements SAN JOSE, Calif. - Xilinx, Inc. (Nasdaq: XLNX) today announced the availability of three new development kits that further extend the ability of digital signal processing developers to easily adopt FPGAs in...
Read More »
Power line communications (PLC) Development Kit, TMDSPLCKIT-V2, is based on PLC modem capable of supporting multiple modulation and protocol standards. Kit offers everything developers need to network systems and implement monitoring capabilities and other new services. With it, users can evaluate suitability of using PLC-based communications and then jumpstart development for Smart Grid...
Read More »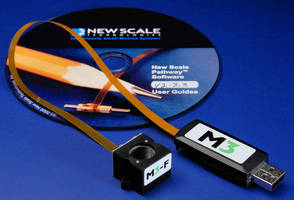 Easy-to-integrate modules enable precision motorized lens motion in miniature OEM cameras for biometric security, machine vision, medical diagnostics and more Victor, NY - New Scale Technologies today announced that developer's kits for its miniature M3-F focus module are available for purchase online, shipping from stock, at http://shop.newscaletech.com. Each kit includes an M3-F module for...
Read More »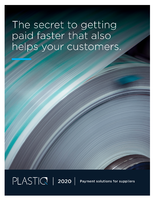 Plastiq-an easier, faster, and smarter payment solution for buyers and suppliers.
Read More »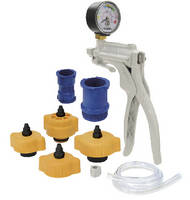 Combining Mityvac Selectline hand pressure pump with 4 cooling system test adapters and 2 dual-function cap test adapters, Model MV4560 finds leaks and defective caps in cooling systems of cars and light trucks. Unit can pinpoint external cooling system leaks caused by loose clamps or leaky hoses, connectors, water pumps, or radiators. Kit can also diagnose internal leaks caused by blown head...
Read More »
Featuring stainless steel wetted parts, 2 instrument-grade ball valves, ergonomic needle valve, and 3 flexible test hoses, Model 521G is optimized for testing variety of backflow preventer assemblies, including reduced pressure zone, double check valve, pressure vacuum breaker, atmospheric vacuum breaker, and spill-resistant pressure vacuum breaker. Included pressure gauge has 2 in. diameter dial...
Read More »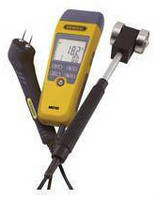 Applicable for any area or material vulnerable to moisture damage, All-in-One Deluxe Moisture Meter Kit (MM70D-7022 Kit) offers wood moisture measurement accuracy to within -
Read More »
Using -½ in. circular paint sample, Lead Paint Check startup kit indicates lead concentration. Sample, cut up in smaller pieces and homogenized in ACID-1 acid solution, is diluted with water and then added to built-in photocell of eXact-® LEADQuick(TM) Photometer. Once sample is zeroed, 2 drops of Pb-2 Buffer are added, and eXact Strip Pb-3 is dipped in sample for 20 sec. After 1 min,...
Read More »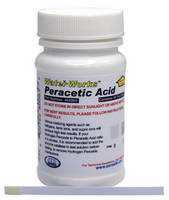 Offered as field test to check water quality without reagent drops or bulky test kits, WaterWorks(TM) Peracetic Acid (No. 480065) test strips employ visual dip and read method that takes 32 sec. Users dip strip into sample for 2 sec, shake, and wait 10 sec for color development. Thereafter, strip must be matched to color blocks within 20 sec. Product has 3-year shelf life and does not require...
Read More »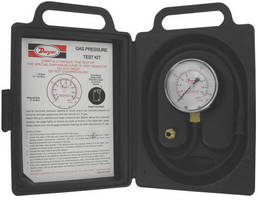 Series LPTK Gas Pressure Test Kit is suited for testing LP and natural gas lines and controls. It includes gauge with 3% FS accuracy that indicates whether proper pressure is present or if leak exists. Calibration screw is located on back of gauge. Available in 2 different gauge ranges, product also comes with case for durability and safe handling.
Read More »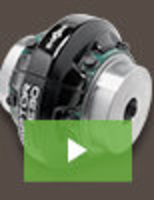 The Dodge Raptor coupling epitomizes the innovation and value that has made Baldor a world leader in industrial electric motors. For almost 100 years Baldor has been the go-to source for industries across the globe. The Raptor coupling is just one example of our dedication to engineered excellence and commitment to providing value and performance. See our video to learn more.
Read More »