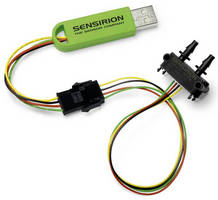 Offered as USB stick that connects to SDP610 sensor via adapter cable, EK-P3 enables testing of digital differential pressure (DP) sensors of SDP600 series. With available online software, DP sensor can be tested under realistic conditions by following 5 installation steps. Included software allows display of measured values on screen and also enables export of data to Excel spreadsheet.
Read More »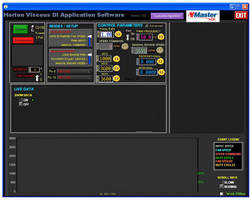 Viscous development kit for VMaster-® Di and Stratis® Di Viscous Fan Drive and Controller Systems includes Windows®-based HVDI diagnostic and control application. Via HVDI software, user can connect to vehicle, adjust fan speed control loop, evaluate special modes, perform basic troubleshooting and diagnostics, and manually control fan speed. Kit also includes VMaster or Stratis Viscous...
Read More »
CRAIGAVON, Northern Ireland -- BioFocus and Almac have initiated a collaboration which will provide BioFocus customers with compound screening and profiling services using Almac's FLEXYTE(TM) fluorescence lifetime (FLT) assays. FLT as a reading modality offers a robust, antibody free, homogeneous assay platform which enables the user to avoid interference from fluorescent compounds within a...
Read More »
PrimeTime Pre-design qPCR assays increase accuracy and efficiency CORALVILLE, IA - Integrated DNA Technologies (IDT), the world leader in oligonucleotide synthesis, will be exhibiting at the qPCR 2011 show in Munich, Germany from 28th March to 1st April. In addition to having key personnel at booth 16 to provide advice and support to any delegates, IDT will also be presenting. Dr Scott Rose,...
Read More »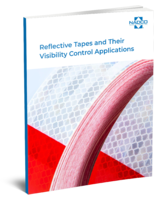 This ebook provides an overview into reflective tapes and their visibility control applications.
Read More »
After twelve years of production, Acuguage has decided to discontinue its Model 521 backflow test kit. Acugauge states that while sale of the Model 521G is up, sale of the Model 521 has dwindled over the last two years. Steve Welles, Production Engineer, thinks that the reason for this is the fact that more and more water purveyors and jurisdictions are requiring backflow testers to record the...
Read More »
Spartan-®-6 FPGA Consumer Video Kit v2.0 gives systems designers complete development platform for utilizing flexibility and real-time video processing of FPGAs. Kit supports serial DTV interfaces - DisplayPort 1.1a, V-by-One® HS, HDMI(TM) 1.4a, and LVDS - up to 1.05 Gbps to help OEMs meet market challenges. Kit also increases video processing bandwidth via multiple channels of 1.05 Gbps...
Read More »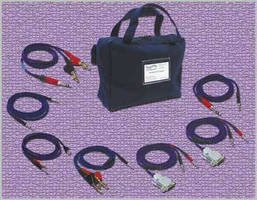 Catalog No. 930849 Telephone and Telecom Test Kit offers 13 cables to facilitate test and access of high speed data interfaces. Manufactured with nickel phone plugs and high-flex PVC jackets, included telephone and telecom patch cables work with all standard telephone systems, data and voice test equipment, as well as patch and interconnect devices. Cable types include bantam plug; 2 telco...
Read More »
Avnet Electronics Marketing, MathWorks, Texas Instruments, 4DSP and Xilinx collaborate to deliver new kits that address a full range of high performance to cost effective DSP requirements SAN JOSE, Calif. - Xilinx, Inc. (Nasdaq: XLNX) today announced the availability of three new development kits that further extend the ability of digital signal processing developers to easily adopt FPGAs in...
Read More »
Power line communications (PLC) Development Kit, TMDSPLCKIT-V2, is based on PLC modem capable of supporting multiple modulation and protocol standards. Kit offers everything developers need to network systems and implement monitoring capabilities and other new services. With it, users can evaluate suitability of using PLC-based communications and then jumpstart development for Smart Grid...
Read More »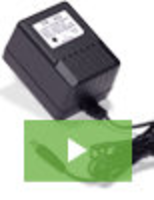 Triad Magnetics, an industry leader and one of the most trusted names in transformer design and manufacturing, is proud to announce the release of the Triad WAU Wall Plug-In AC Power Supply. Engineered to provide robust performance and high reliability, it is setting the standard for 120V/60Hz power supplies. See our video to learn all about it.
Read More »