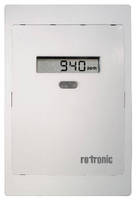 Based on NDIR principle, CO2 Transmitters measure carbon dioxide, carbon monoxide, and temperature. Units feature auto calibration function, relay and alarm, and operating range of 0-50°C/0-95% humidity. Designed to detect CO2 before it poses risk, transmitters are suited for regulating ventilation in living areas, offices, classrooms, cinemas, and hospitals, as well as for measuring CO2...
Read More »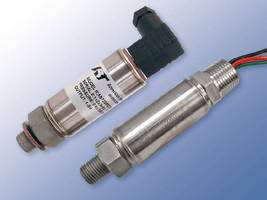 Providing pressure and temperature outputs from single process point, AST20PT Stainless Steel Media Isolated Pressure/Temperature Sensor and AST46PT Explosionproof Pressure/Temperature Transmitter minimize process penetration points and leaks in critical systems. Model AST46PT offers pressure ranges up to 20,000 psi, while Model AST20PT ranges up to 45,000 psi. Featuring 1-piece body...
Read More »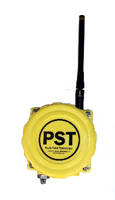 Based on iStatus(TM) software, which checks each data transmission against user-configured alarm thresholds, PST-THD Wireless Environmental Temperature, Humidity, and Dew Point Sensor/Transmitter alerts user via e-mail or text when targets are reached. Battery-powered system uses 900 MHz wireless protocol to ensure that other communications will not be affected. With open field range up to 1,200...
Read More »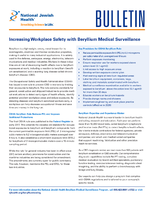 To learn more about how you can develop a workplace safety plan that follows OSHA regulations and fits your company's specific needs, download now.
Read More »
Versatile Datalogging Solution from dataTaker CHESTERLAND OH - CAS Dataloggers recently provided the datalogging solution for a large manufacturer of thermally efficient and lightweight building panels whose insulated products were used extensively in the construction of a highly energy-efficient home. The manufacturer wanted to set up continual temperature monitoring over an extended period of...
Read More »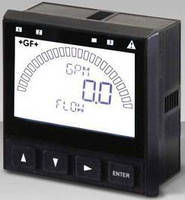 Offered in panel or field mount versions, Signet 9900 SmartPro(TM) Transmitter provides single-channel interface for multiple parameters including flow, pH, ORP, conductivity/resistivity, pressure, temperature, level, and salinity. Backlit display, measuring 3.90 x 3.90 in., shows separate lines for units, main, and secondary measurements as well as dial-type digital bar graph. HART module allows...
Read More »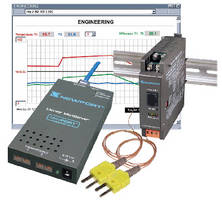 With NEWPORT® iTCX, users can monitor temperature from 2 independent thermocouple channels over Ethernet network or Internet via web browser. Unit serves active web pages to display real-time readings, temperature charts, or log data in standard data formats for use in spreadsheet or data acquisition program such as Excel or Visual Basic. Accepting thermocouple Types J, K, T, E, R, S, B, C,...
Read More »
Designed for indoor environments requiring measurement accuracy and stability, HUMICAP® HMW90 Series measures humidity from 0-100% and temperature from 23-131°F. Units offer variety of options, including special scalings and calculated dew point and mixing ratio parameters. For maintenance, transmitters feature instructive display, which can be hidden behind solid cover. Front cover...
Read More »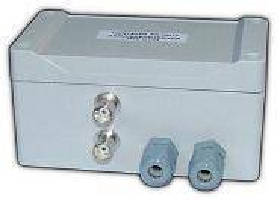 Equipped with fully programmable RS485 MODBUS RTU communication port, GpH140 Series offers up to 2 pH inputs, up to 2 mV inputs that can be programmed to also accept 11 types of thermocouples, 1 Pt1000 RTD input for -50 to +300°C with absolute error of 0.2°C, and one 4-20 mA input. Built-in cold junction compensation features absolute error of 0.2°C, while all inputs have...
Read More »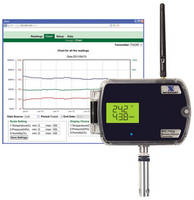 Available for analog voltage and current, temperature from digital sensors and dual thermocouples, humidity, and barometric pressure, wSeries has weatherproof, polycarbonate NEMA4/IP65 housing and battery or ac power options. Users can view charts and graphs as well as monitor and record readings over Ethernet network or Internet from any computer, tablet, or smart phone via Web browser. Also,...
Read More »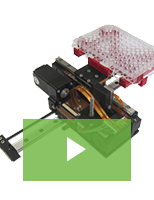 TPA Motion's microplate handling robots are designed specifically for medical instruments and lab automation devices. Check out the video to learn more.
Read More »