OS Hybrid lets customers switch calling methods between traditional PSTN and VoIP, utilize services such as fax and email, or make and receive calls on PC, all under one web-based account. Once subscribed to OneSuite, phone card users can call out or receive calls via VoIP using OneSuite Softphone. Equally, VoIP subscribers can use one account to also make calls through PSTN when Internet or PC...
Read More »
NORCROSS, Ga., June 21 / / - Vyyo Inc. (NASDAQ:VYYO), a supplier of broadband access equipment for cable system operators, announced today that it has entered into a cooperative relationship with Bentley Systems, Incorporated to streamline the implementation of the Vyyo UltraBand(TM) spectrum overlay platform for cable system operators. Working in conjunction with Vyyo, Bentley will incorporate a...
Read More »
MEI Signs Three-Year Agreement for Private IP Network Supporting Remote Access BASKING RIDGE, N.J., June 20 - MEI, one of the world's leading manufacturers of unattended payment systems, has turned to Verizon Business to provide a new global network that includes remote access for MEI's mobile employees. Under terms of the three-year agreement, Verizon Business designed and deployed a global,...
Read More »
ST. CLOUD, Minn., June 19 - Verizon Wireless customers in the St. Cloud, Minn., area can now have access to the Internet and to their email and corporate data at faster speeds, uploading files eight to nine times faster than before as Verizon Wireless rolls out its next-generation high-speed broadband network. Based on CDMA 1x Evolution-Data Optimized (EV-DO) Revision A (Rev. A) technology, the...
Read More »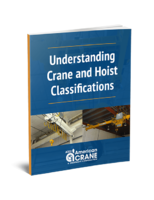 Building success: Crane & Hoist Design Criteria
Read More »
LONDON and NEW YORK and MADRID, Spain, June 20 - Narrowstep(TM) Inc. (BULLETIN BOARD: NRWS), the TV on the Internet company, has collaborated with Spanish based VivoCom to deliver a host of new IP delivered TV channels to the Spanish market. To date, they have launched thirteen original channels using Narrowstep's proprietary IPTV technology platform telvOS(TM). This collaboration is part of...
Read More »
CPA Allows Customers to Easily, Efficiently Scale Bandwidth or Make Other Adaptations BASKING RIDGE, N.J., June 19 - Verizon Business is extending the benefits of Converged Packet Architecture (CPA) into Europe and the Asia-Pacific region. CPA converges all services, whether IP or traditional data, onto one common network-access interface, allowing customers to more easily and efficiently scale...
Read More »
Powered by Internet Protocol Multimedia Subsystem technology, Video Share enables one-way live streaming video feeds that can be seen by both users while participating in 2-way voice conversation. Wireless service enables business applications ranging from viewing real estate or retail displays to facilitating insurance claims or troubleshooting efforts. Business contacts can also make quick...
Read More »
Call Record service allows users of company's voice systems to record important telephone calls. It is suited for users such as call center managers, customer service agents, and training managers who want to save and later review call content. Service also helps protect businesses from misunderstandings and aids telephone verbal abuse issues and disputes.
Read More »
Customizable business information management service, Intelitrak(TM), offers complete wireless portfolio from assessment to device management services. Along with telecom rate procurement and benchmarking, wire line and wireless carrier contract negotiation, and domestic/international invoice management, solution offers contract and inventory audit services, industry and carrier trend analysis,...
Read More »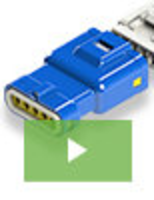 EDAC's new line of IP67 waterproof plug and socket connectors represent the cutting edge of waterproof connection technology. Part of the 560 and 572 series of connectors, they utilize innovative design concepts to deliver a level of performance and value that is unmatched in the industry. See our video to learn more.
Read More »