As duty gear line for law enforcement, pouches and belts produced from Nytek® nylon composite fabric are available in plain and basketweave finish. Stronger, lighter, and more flexible than leather duty gear, products can be polished in same manner as leather and cleaned to disinfect blood-born pathogens. Breathable construction will not absorb water; will not fade, crack, or dry out with...
Read More »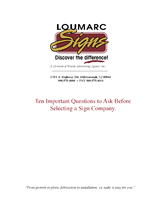 This white paper outlines 10 questions that should be asked when selecting a sign company, eliminating some of the guesswork from making the best choice for your branding and signage needs.
Read More »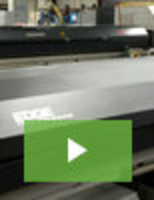 For precision and value that sets the standard for quality and craftsmanship, EGS Production Machining is the source for precision and value. Our extensive capabilities and dedication to customer service allow us to deliver the optimal manufacturing solution. See our video to learn more.
Read More »