As duty gear line for law enforcement, pouches and belts produced from Nytek® nylon composite fabric are available in plain and basketweave finish. Stronger, lighter, and more flexible than leather duty gear, products can be polished in same manner as leather and cleaned to disinfect blood-born pathogens. Breathable construction will not absorb water; will not fade, crack, or dry out with...
Read More »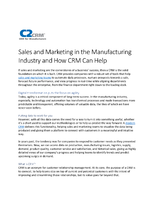 To learn more about the importance of CRM and how it can specifically address your company's needs, download now.
Read More »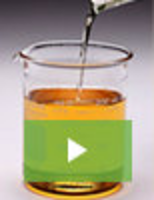 For the ultimate in heat transfer fluid performance, Paratherm offers HR Heat Transfer Fluid that is engineered specifically for closed loop liquid phase heating. When it comes to characteristics such as thermal stability and fluid degradation, Paratherm HR leads the industry in value and performance. See our video to learn how Paratherm is raising the bar for heat transfer fluids.
Read More »