As duty gear line for law enforcement, pouches and belts produced from Nytek-® nylon composite fabric are available in plain and basketweave finish. Stronger, lighter, and more flexible than leather duty gear, products can be polished in same manner as leather and cleaned to disinfect blood-born pathogens. Breathable construction will not absorb water; will not fade, crack, or dry out with...
Read More »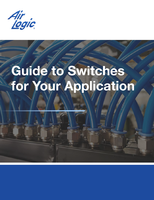 Download this e-book to learn about the different types of switches available for pneumatic and hydraulic devices.
Read More »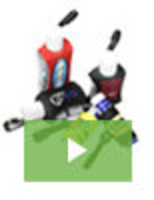 Neagle Choice has long been known as a quality source for commercial sewing, printing, die cutting, and the manufacturing of a wide range of custom products. Enhancing our service capabilities has been the key to our success, and has driven our growth into many new and exciting markets. Continuing on this trajectory, we now offer precision laser cutting and etching, adding to our long line of manufacturing services. See our video to learn all about it.
Read More »