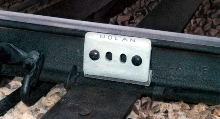 Switch point protector, offered in 4 models, increases switch point service life by absorbing impact of passing railcar wheels. Made of manganese-steel, it momentarily deflects wheel flange from tip of switch point. After product becomes worn on one side, it can be turned over and remounted. Protector securely bolts to inside, straight main rail that leads to switch, and includes manganese-steel...
Read More »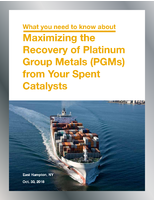 Making a decision about how to dispose of your spent precious metal catalysts? Download now to find out more about precious metal refining, the responsible and profitable solution.
Read More »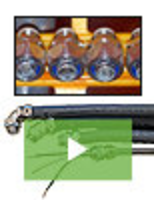 Anamet Electrical's 316 Stainless steel SEALTITE® fittings and UL-listed cord grips protect sensitive wiring components from fluids, corrosive contaminations, bumps, and abrasions with a steel core and liquid tight conduit jacket. Check out this video to learn more.
Read More »