Supply Chain Manager includes Analysis Engine and Alert Manage modules. Analysis is based on user-driven rules that allow smart, fast decision-making. Alert event notification platform delivers complex alerts on business-critical information in real time. Intended for operational and management professionals in manufacturing organizations, software allows users to create unique views and alerts...
Read More »
Two key initiatives in this transformation are smart manufacturing/Industry 4.0 and the emphasis on increased collaboration between stakeholders.
Read More »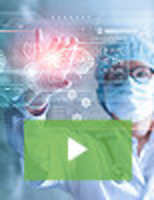 Embedded computing solutions from Dedicated Computing are designed to meet unique and specific requirements. As the preferred supplier to leading healthcare OEMs, the Dedicated Computing team of expert engineers gets your product out to the market faster while helping your company avoid costly validation and verification steps. Check out our video to learn more.
Read More »