With advanced load cubing algorithms, Dematic IQ™ 2.1 helps maximize number of cases on pallets and roll containers. Advanced multi-criteria optimization works to eliminate product damage and load instability. Dematic iQ 2.1 also optimizes efficiency of split-case picking for small items like health and beauty products. Software incorporates advanced goods-to-person picking strategies using...
Read More »
With cloud-based SkuBrain for Beverage application, beverage suppliers and distributors- can quickly grow from spreadsheets to complete planning solution. System provides demand forecasting using 12 industry standard algorithms and proprietary tournament model selection feature that automatically picks best algorithm for purpose and data types. Recommended replenishment plans are created- based...
Read More »
Increasing Supply Chain Productivity and Performance GRAND RAPIDS, Mich. - Radley Corporation, a global manufacturing and supply chain solutions provider and Platinum Intermec reseller announced their participation in the upcoming MODEX conference and exhibition taking place in Atlanta, GA. April 4-7 with plans to showcase their solution platform which integrates with Honeywell products; to...
Read More »
By simulating- package subtleties in context, Perfect Shelf bridges gaps between retailers, consumers, and product design engineers during development and before real-world trials.- Realistic aisle views, with shelves, fixtures, products, lighting, and promotional materials, are supported with product performance and consumer trend information. Adjustments to local specifications, real-time...
Read More »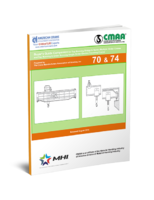 CMAA has organized this Buyer's Guide to promote standardization and to assist prospective buyer's of electric overhead traveling cranes in selection of equipment most suitable for their applications.
Read More »
Available to run from Android-based devices such as smartphones, tablets, and PCs, Mobile Dispatch provides Automated Driver Location tracking, allowing dispatchers to track progress of deliveries and assign pickups to drivers throughout day. Android functions empower drivers enabling them to open and close orders, scan barcodes, take pictures for OS&D claims, send messages to Dispatch, and...
Read More »
ChefTec Mobile Solutions xt4 supports add-on feature, Requisitioning Module (REQ), which- lets users perform requisitioning on tablet or other handheld device. Wi-Fi-® is used to communicate information between- mobile device and desktop computer running ChefTec xt4. This enables foodservice operations with- commissary or central purchasing location to order and transfer inventory to and from...
Read More »
Seafood fraud and sustainability are current hot buttons for seafood industry, as they seek solutions for protecting the oceans and their businesses PALO ALTO, Calif.- – According to Frequentz, Inc., a global leader and champion of end-to-end visibility, the recent Seafood Expo North America yielded two key trends having global impact on the industry: seafood fraud and sustainability. The...
Read More »
Seafood traceability is a critical component in the United States' plan to protect fisheries from illegal, unreported and unregulated fishing and seafood fraud PALO ALTO, Calif.- – This past Sunday during the Seafood Expo North America in Boston, the Obama Administration announced a plan to crack down on the multibillion-dollar global black market in seafood using a new tracking system and...
Read More »
Designed for clinical trial data capture and management, CompleClinical v1.5.0 includes RandomizerIT-®, offering interactive web response system and supply chain management features. IWRS features allow clinical sites to randomize subjects from within electronic case report form application, while supply chain management features track and manage clinical supplies across sites, drug packaging...
Read More »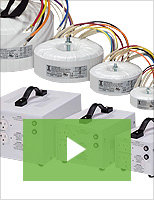 Triad Magnetics' custom components for medical devices are designed and manufactured with the strictest regulatory standards in mind. Our capabilities include rapid design, prototyping, and testing of inductors, transformers, and power supplies for medical equipment. Check out our video to learn more.
Read More »