Thunder Horse Innovator® features multi-beam sonar, HID lighting, and carbon fiber pressure vessel. Multitasking tether management system functions as staging platform for subsea interfaced tooling and equipment, eliminating need for trips to surface. Tools available subsea include calibration unit, AXNVX gasket tool, linear valve override tool, hard line cutter and rotary grinder, ROV...
Read More »
Without appropriate thermal management, electronic components will degrade over time, causing problems ranging from minor errors to critical failures.
Read More »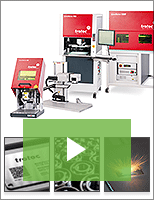 Trotec's laser marking solutions provide your company with configurable workstations and intuitive, customizable software. Check out our video to learn more.
Read More »