Loysburg, PA — A triad of veteran companies skilled in the design, manufacturing and fabrication of fiberglass bridge structures recently supplied an 85' long, 4' wide pedestrian bridge to the Mid State Trail Association. The bridge replaced a wooden swinging bridge that had been removed from service due to severe deterioration. The new fiberglass bridge spans Yellow Creek near Loysburg, PA,...
Read More »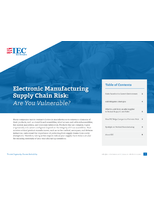 This white paper provides an in-depth overview into electronic manufacturing supply chain risks.
Read More »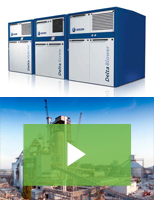 Aerzen offers blowers and compressors for challenging cement applications such as pneumatic conveying from raw mill to raw meal silos, combustion air, cement silos fluidization, and more. At Aerzen, safety is our top priority. Check out our video to learn more.
Read More »