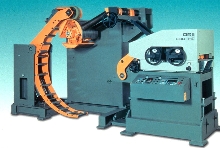 LCC-HF2 Straightener/Feeder, equipped with HM-type Computer Control System (CCS), handles metals from 1.97 in. to 39.37 in. wide and up to 0.18 in. thick. It accepts maximum coil weights up to 10 tons and maximum coil O.D.s of 60 in. Features include no-loop detector, photo sensor loop control, pilot roll, handwheel adjustment, end-of-stock detector, and pneumatic or hydraulic expansion systems.
Read More »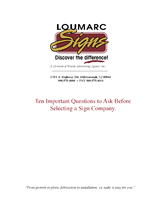 This white paper outlines 10 questions that should be asked when selecting a sign company, eliminating some of the guesswork from making the best choice for your branding and signage needs.
Read More »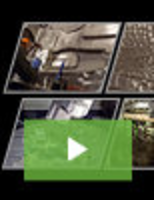 Standex Engraving Mold-Tech is the premier, global supplier for mold texturing and surface finishing. With a full range of services, Standex Engraving Mold-Tech is also the only nickel shell supplier producing in three global locations. See our video to learn more.
Read More »