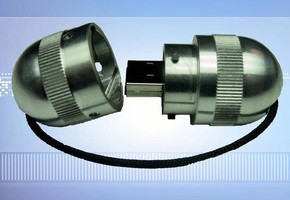 Sealed IP67 USB key is shock and vibration resistant and is suited for applications such as process control, machine tool, military, oil and gas, aeronautics, and event recorders. It features metal casing and is available in nickel, olive green, and black surface coatings. Offered in 256 MB, 512 MB, 1,024 MB, 2 GB, and 4 GB capacities, key can also include coupling nut to have sealed and secure...
Read More »
HOPKINTON, Mass., May 15 -- EMC Corporation (NYSE:EMC) announced today at the Red Hat Summit that it has strengthened support for Red Hat Enterprise Linux deployments by completing interoperability qualification of core EMC® platforms including EMC Symmetrix®, EMC CLARiiON®, EMC Celerra®, and EMC Invista®. EMC worked with Red Hat engineers to extensively test Red Hat...
Read More »
Auburn Hills, MI - May 9, 2007 - Shelving, Inc. (www.shelving.com) announces that it is now stocking a complete line of high quality, durable high-density storage systems that can be used in many industrial applications. Maximizing cubic capacity is key in running a well-organized distribution center or warehouse. High-density storage systems are the ideal solution, offering benefits that...
Read More »
CHICAGO, Storage Decisions, May 15 / - Brocade®, the leader in networked storage solutions that help enterprises connect and manage their information, today announced that it will host a comparative power efficiency demonstration this week during Storage Decisions, measuring the Brocade 48000 Director against the Cisco MDS 9513 in a side-by-side operational comparison. Based on identical...
Read More »
In this eBook, discussed are the factors to consider when choosing the right safety grating for your application and details about the varieties offered by Metalex.
Read More »
First ever Clustered Storage Solution with Huge Scalable Bandwidth and Guaranteed Real-Time Performance Maximum Throughput Inc. (www.max-t.com), developers of ultra high performance software-based solutions for networked storage infrastructure and media management, has announced that the company will be demonstrating today (May 9), its latest clustered storage solution, MAXcluster. MAXcluster is...
Read More »
Framingham, MA. - HalStor, Inc., a pioneer in configurable I/O and storage solutions, introduces triple protocol, dual processor, single chip, Fibre Channel (FC) to Serial ATA/Serial Attached SCSI (SATA/SAS) gateway/controller design. The flexibility of this design enables maximizing performance and functional flexibility for storage systems and servers utilizing FC Storage Area Networks and...
Read More »
LAS VEGAS, May 2 -- Datalight Inc. today announced that it received the 2007 Americas Windows Embedded Excellence Award for Independent Software Vendor. Datalight received this award yesterday, as part of the Microsoft Mobile & Embedded Developers Conference. The Windows Embedded Partner Excellence Awards, previously called the Windows Embedded Partner of the Year Awards, recognizes visionary...
Read More »
Featuring capless design that swings out 180° from protective shell, TravelDrive(TM) provides up to 8 GB capacity for saving and transporting digital files. Integrated Portable Vault USB security software offers password protection and 256-bit encryption, while Readyboost(TM) capabilities enable drive to be accessed by Windows® Vista(TM) PC to provide additional system memory....
Read More »

Incorporating Intelligent Stick technology, PQI Traveling Disk i221 series is compatible with USB 2.0 and 1.1 specifications including hot swappable, plug and play, and low power consumption functions. At 63 x 21 x 11.1 mm, device is able to stand upright and features dongle hole for users to string it around their necks. It is available in white with green trim, black with orange trim, and white...
Read More »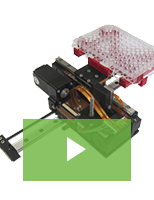 TPA Motion's microplate handling robots are designed specifically for medical instruments and lab automation devices. Check out the video to learn more.
Read More »