NanoTech(TM) 100 offers 1.0 or 0.8 micron lens options, Machine Vision System (MVS), and PC controller. NanoTech 160 is available with 2.0, 1.0, or 0.8 micron lens. NanoTech 190 offers 2.0 or 1.0 micron lens and application-specific, air-bearing rowbar patterning system. Designed for processing thick and thin films, NanoTech 200 features 1.4 or 1.0 micron lens options. With production resolution...
Read More »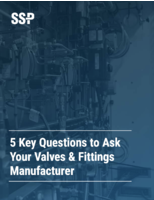 This ebook discusses the five key questions you can ask to avoid common pain points and find a manufacturer who will provide the maximum value and service for your components.
Read More »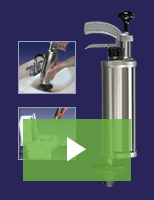 The Kinetic Water Ram by General Pipe Cleaners clears out clogged pipes quickly using kinetic energy. The Ram is so simple to operate, anyone can use it. Check out the video to learn more.
Read More »