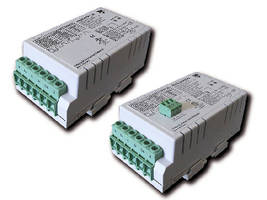 Designed for compressors rated up to 32 Arms, RSBS Series Single-phase Plug-and-Play Soft Start limits amperage demand, which peaks when single-phase scroll compressors are starting. Integrated current limit feedback ensures inrush current reduction to less than 40 Arms for compressors rated to 25 Arms and less than 45 Arms for compressors rated to 32 Arms. Complying with EMC Class B...
Read More »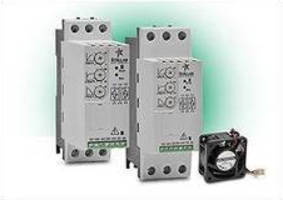 Available in 45 and 55 mm DIN rail mountable frame sizes, microprocessor-based Stellar(TM) SR22 Series is overcurrent protected and has operating voltage range of 208-460 Vac. Each unit is equipped with 3 potentiometers allowing adjustable start and stop times of up to 30 sec and adjustable start pedestal voltage from 30-100%. Separate 24 Vdc control voltage is required. Starters are suited for...
Read More »
ATLANTA, G.A. July 2, 2009 - WEG Electric Corp. (www.weg.net), a leading global supplier of motors, drives, controls, transformers and generators, introduces the expanded line of enclosed full voltage, non-reversing ESW Combination Starters. A compact solution, the new ESW series was developed to start and protect motors, ensuring smooth operation year after year. Added to the ESW line is IEC and...
Read More »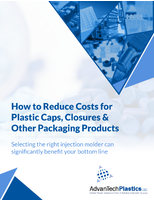 Check out this white paper to read about the six questions to consider before selecting an injection molder for your packaging application.
Read More »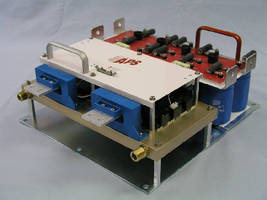 With current rating of 50-3,000 A, DC Power Inverters incorporate full and half bridge circuit configurations and feature air or liquid cooling, making them suited for force driving power electronics. Additional applications include motor drives, battery chargers, power supplies, UPS systems, and alternative energy, such as solar and windmill converters.
Read More »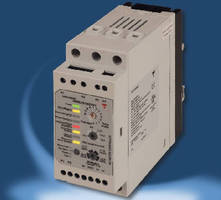 Housed in 45 mm wide package with DIN rail clip, RSHL Smart Softstarter controls and protects 3-phase induction motors rated up to 5 hp at 220 Vac, 10 hp at 480 Vac, and 15 hp at 600 Vac. Soft starting and stopping can be achieved with 9 customizable voltage ramping profiles. Built-in, manually adjustable, electronic overload can be set for Class 10 or Class 20 trip characteristic and for manual...
Read More »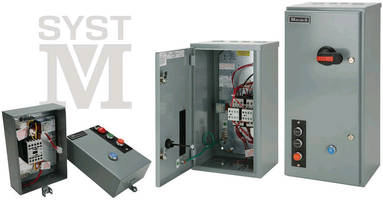 Houston, TX- January 14, 2009 Moeller has addressed the market for acquiring a ready-to-use enclosed motor starter within minutes of walking into a distributor showroom. Moeller's SYST-M line of ready-made motor starters is typically available from distributor stock and is suitable for a variety of industrial applications to 60HP (@575V). Their fully modular design includes only three parts which...
Read More »
Overview: a hydraulic stop & start system for larger engines used on urban vehicles. The heart of CleanStart(TM) is a hydraulic motor starter that is mounted directly on the crankshaft of the combustion engine. The engine can be turned off while boarding and unboarding passengers, in traffic jams as well as stopping at street lights, thus saving fuel and eliminating pollution. Using energy...
Read More »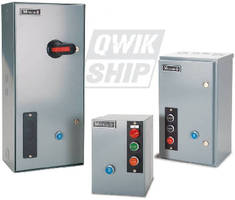 Built-to-order QwikShip models are offered in non-combination, fusible combination, and circuit-breaker combination types, all available in reversing and non-reversing configurations. All types utilize pre-engineered modular components and offer choice of NEMA 1/12/3R environment rated enclosures. Options include control circuit selection, optional auxiliary contacts, and various pilot device...
Read More »
AUBURN HILLS, Mich., Nov. 19 - BorgWarner's advanced technologies drive all five vehicles in the Green Car Journal's Top 5 for 2009(TM), including the BMW 335d, Ford Fusion Hybrid, Saturn Vue 2 Mode Hybrid, smart fortwo and Volkswagen Jetta TDI. These five notable automobiles will compete for the title of 2009 Green Car of the Year, to be announced on November 20 at the LA Auto Show. BorgWarner's...
Read More »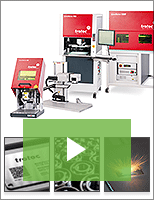 Trotec's laser marking solutions provide your company with configurable workstations and intuitive, customizable software. Check out our video to learn more.
Read More »