New rugged design for FITEL clad alignment fusion splicer. NORCROSS, Ga., -- Furukawa Electric Co., Ltd. (FEC), and the U.S.-based OFS, Telecommunications Division, are pleased to announce the commercial release of the latest clad alignment hand-held fusion splicer FITEL® S123 fusion splicer series to the global market. The FITEL S123 fusion splicer brings both speed and durability for last mile...
Read More »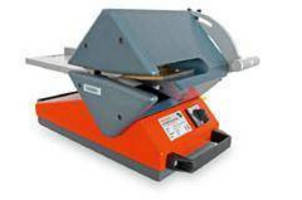 Available in workbench version and as splitter with its own stand, Novitool® PLY 130 cuts in between plies of conveyor belt, which is often required in preparation of splicing belt with splice press. Unit can prepare finger over finger splices as well as stepped splices. For safety, machine is provided with one electrical switch for on, off, and reversed operation, and foot pedal for controlling...
Read More »
LFS-4000 to be featured at Booth #1324 May 18-20 in San Jose, California Morganville, New Jersey, - Vytran, an innovative supplier of optical fiber processing solutions, will demonstrate a prototype LFS-4000 optical fiber splicer at its Conference on Lasers and Electro-Optics (CLEO): Expo 2010 booth (#1324) from May 18-20 in San Jose, California. A dedicated process tool for splicing standard,...
Read More »
Pro Products for the Electrical Contractor and the DIY installer HARRISBURG, PA - April 21, 2009 - Tyco Electronics has expanded its presence into the hardware retail market with the roll-out of electrical terminals and professional electrical contractor products at Home Depot. The broad range includes industry-leading electrical connectivity products along with innovative splice and tap...
Read More »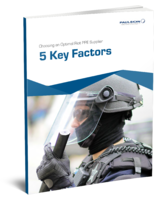 This ebook provides 5 key factors to choosing an optimal riot PPE supplier.
Read More »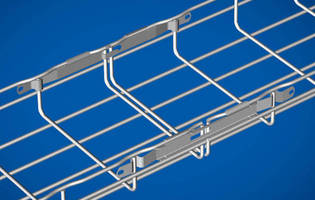 Suited for use in corrosive environments, UL-Classified EDRNIN 316L helps installers accelerate splicing of wire mesh tray. Design utilizes stable grip edge that snaps in place between upper wires of Cablofil tray, forming secure splice. For tray widths of 8 in. and less, 2 EDRNs are required for each splice. For larger tray widths, one or two additional splices are required on bottom of tray....
Read More »
Designed to endure harsh operating conditions, RoHS-compliant FITEL® S153A has rubber pads for shock/impact resistance and is water/dust resistant to IPX2/IP5X. Protection sleeve shrink time is 25 sec with pre-heating mode, splicing requires 9 sec, and up to 200 splicing cycles can be performed on one charge of 2 built-in rechargeable batteries. Tool can splice telecommunication fibers such as...
Read More »
Designed for dispersion-shifted fiber, non-zero dispersion-shifted fiber, and erbium-doped fiber, Model 730 offers splicing time of 8 sec and tube heating time of 40 sec. Unit provides auto-check of fiber end-face, auto-calculation of splicing loss, and simultaneous X and Y views. Delivering 256x magnification, Model 730 stores up to 8,000 groups of splice results and features average splice loss...
Read More »
Featuring canopy design, metal body frame, and rubber shock absorbers, FITEL® S178 Core-Alignment Fusion Splicer endures harsh environmental conditions. Handheld unit can splice in 7 seconds and heat in 25 seconds. Available for all METRO/LAN/FTTX fibers, S178 utilizes battery system that provides up to 200 splice and heat cycles.
Read More »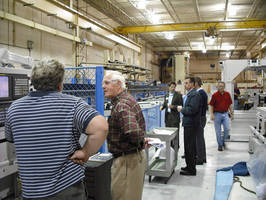 Solon, Ohio...Bardons & Oliver, a leading manufacturer of tube and bar cut-off equipment and CNC turning systems for almost 120 years, recently hosted two Open House events to present new machinery and technology to customers and distributors. The two events were designed to show customers that even in challenging economic times, there is equipment that can help increase productivity and produce...
Read More »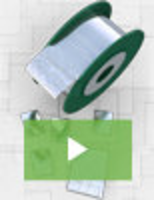 Indium Corporation has developed a new twist on traditional solder by developing a composite with a reinforced matrix internal structure. The result is a solder with increased strength and reliability. Check out this video to learn more about the mechanics behind the groundbreaking technology.
Read More »