Intended for packaging manufacturing industry, Reflectance Infrared Spectrometer uses proprietary array detector technology to measure multiple components of coatings, even on reflective or printed substrates. System includes online graphical calibration tools and offers choice of basic ratiometric calibration or advanced chemometric calibration. Internal optics optimize beam focusing, while...
Read More »
Designed to simplify Surface-Enhanced Raman Spectroscopy technique, DXR/SERS Analysis Package features instrumentation from DXR family of Raman spectrometers, software, sampling accessories, SERS substrates, and instructions. Laser power control helps users avoid sample damage or detector saturation. Interchangeable lasers can also be used for substrates that demand different wavelengths...
Read More »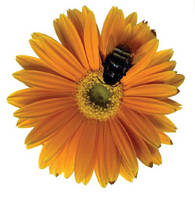 CAMBRIDGE, UK - Thermo Fisher Scientific Inc., the world leader in serving science, today announced a new robust, reliable method for analysis of trace elements in honey by atomic absorption. The Thermo Scientific iCE 3500 atomic absorption spectrometer offers a unique dual atomizer design which allows automatic, efficient and safe switching between flame and graphite furnace analyses without the...
Read More »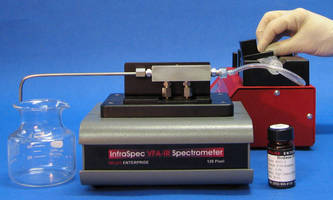 East Norwalk, CT - Seven weeks of on-site tests were recently completed at a major pipeline company in the Southwest to determine the effectiveness of the new InfraSpec VFA-IR Spectrometer, Model EB, for detecting biodiesel contamination in diesel fuels about to enter the pipeline. Over 20 different diesel fuels were tested for the presence of biodiesel and if they would cause false positive...
Read More »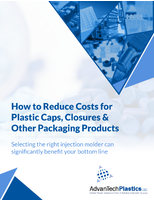 Check out this white paper to read about the six questions to consider before selecting an injection molder for your packaging application.
Read More »
Direct Injection Methods Using ACQUITY UPLC/MS/MS Minimizes Sample Preparation, Increases Throughput and Improves Analytical Consistency Milford, Mass. - September 2, 2010 -The United States Environmental Protection Agency (EPA) has published two rapid screening methods for chemical dispersants in sea waters using Waters-® ACQUITY UPLC-®/Quattro PremierTM XE (UPLC/MS/MS). These analytical...
Read More »
Products will be showcased at the American Chemical Society Exposition in Boston on August 22-26, 2010 MARLBOROUGH, Mass. - Block Engineering, a leading developer of mid-infrared spectroscopy sensors, announced today the launch of a family of next-generation, revolutionary spectrometers based on widely tunable quantum cascade lasers (QCLs). Daniel Cavicchio, chairman of Block Engineering,...
Read More »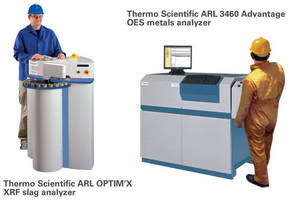 ARL OPTIM'X WDXRF (wavelength dispersive X-ray fluorescence) slag analyzer, in combination with ARL 3460 Advantage OES (optical emission spectrometry) metals analyzer, facilitates total quality analyses for foundries and metal processors. System permits analyses of metallurgic slags and alloys by WDXRF as well as investigation of solid metals by OES. Both instruments are driven by Windows-®...
Read More »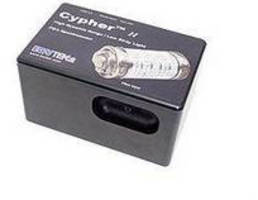 Equipped with plug-and-play USB 2.0 interface, spectrograph, and 16-bit digitizer, Linear PDA Spectrometers utilize SMA 905 adapter to guide light to 25 -µm input slit. Blazed concave holographic grating combines grating and focusing mirror, resulting in compact optical bench with minimal stray light and maximum throughput. In addition to data acquisition and processing, included software...
Read More »

MAHWAH, NJ - EDAX Inc., a leader in X-ray microanalysis and electron diffraction instrumentation, offers a range of tools and technologies used in chemical characterization of photovoltaic materials. Measuring the composition of elements helps determine device performance. In addition, the distribution of specific elements can provide valuable information into grain boundary performance and...
Read More »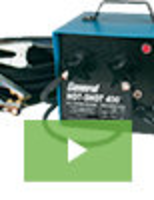 The new Hot Shot Pipe Thawing Machine delivers an innovative and highly effective approach to thawing frozen pipes. Easy to use and versatile, it is loaded with robust features that further suit it to many challenging environments. To learn all about it, see our video.
Read More »