Modernizations for all current and legacy Intelligrated sortation systems improve throughput and extend equipment life (Cincinnati) Intelligrated® (www.intelligrated.com), a leading North American-owned automated material handling solutions provider, offers an upgrade program for all North American installations of Intelligrated sorters, including IntelliSort®, FKI Logistex®,...
Read More »
WOBURN, MA - Innov-X Systems and Steinert have entered into an OEM agreement to market a new high speed, x-ray fluorescence-based (XRF) sorting system that will effectively identify and remove copper containing material, such as meatballs", from ferrous scrap. This new technology will be a welcome solution for metal recyclers worldwide who have long been challenged by copper contaminants in steel...
Read More »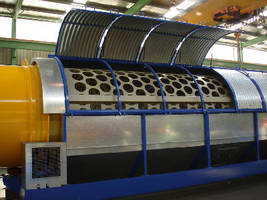 Consisting of trommel and associated conveyor systems, custom Waste Handling System almost completely eliminates manual intervention. Used for primary sortation of co-mingled products, 2-stage trommel sorts beverage containers such as plastic, glass, and ferrous items. Stage 1 uses small diameter holes in screens to take fines out of system, while Stage 2 has larger diameter holes to separate...
Read More »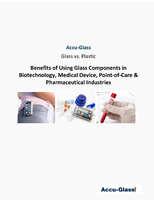 This white paper from Accu-Glass outlines the various properties that make glass such an attractive option for a diverse range of medical-related applications.
Read More »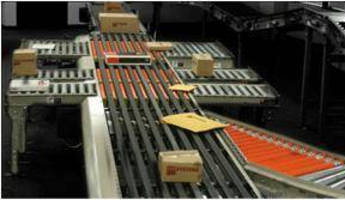 Designed to handle and sort packages ranging from 6-36 in. in length, MB100 offers rates exceeding 100 packages/min, enhancing pre-sorting, value add, kitting, pre-shipping, and shipping activities. Sorter is suited for automated transport of small products in wide range of industries such as parcel (small and flat), media (CDs, DVDs, books), food and beverage, wine and spirits, e-commerce,...
Read More »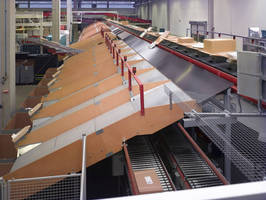 Company now exclusive provider of Crisplant loop sorters in North and South America (Cincinnati, March 15, 2010) - Intelligrated® (www.intelligrated.com), a leading American-owned automated material handling solutions provider, announces the addition of tilt-tray and cross-belt sortation solutions to its product portfolio. Under an agreement resulting from the acquisition of FKI Logistex®...
Read More »
Automated CFS 1500 C system enables safe filling and sealing of capsules containing lipid-based formulations or potent compounds. In addition to utilizing Licaps® Drug Delivery System technology, system incorporates liquid dosing technology for precision dosing and drip prevention. Nominal throughput is 1,500 filled and sealed capsules/hr, and use with LEMS® 70 Liquid Encapsulation...
Read More »
GRAND RAPIDS, MICHIGAN --- viastore systems, a leading automated material handling solutions provider, announced today that it has been selected by Grifols to design, together with Grifols Engineering, manufacture and install, an automated plasma sorting sample system in San Marcos, TX. For Grifols, health and safety come first. In order to ensure that the plasma they're storing is safe, secure...
Read More »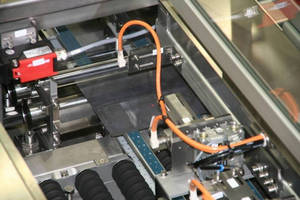 Throughput up to 4,300 wafers per hour Zimmern - When it comes to separating solar wafers fully automatically before final cleaning, the ecoSplit IXL really defines the standards set by ACI-ecotec. One reason for this is the extremely high throughput - a customized system designed by ACI-ecotec separates 4,300 wafers per hour. Other factors which convince wafer manufacturers to purchase the...
Read More »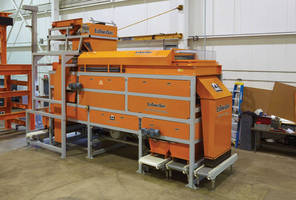 Erie, Pa.- Eriez®, world authority in advanced technology for magnetic, vibratory and inspection system applications, has been named a finalist in Plant Engineering's 2009 Product of the Year competition for its revolutionary, environmentally-friendly EcoTowerSort(TM) Total Metal Recovery System. Plant Engineering magazine organizes the Product of the Year competition to recognize the best new...
Read More »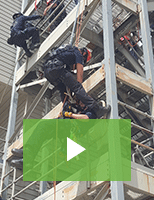 Elite Technical Services provides your company with qualified and experienced safety experts. Specializing in confined space and high-angle technical rescue and jobsite hazard assessment, your workplace safety is the top priority. Check out the video to learn more.
Read More »