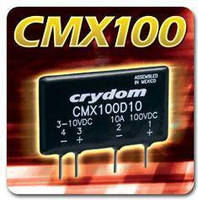 Rated to 10 A at 100 Vdc and 40°C ambient temperature, CMX100D10 suits heating, lighting and motion control applications in industrial, medical, aerospace, rail and automotive applications. Units feature outputs with low on-state resistance FETs for efficient dc load control, 2,500 Vac optical isolation, logic compatible dc control input in epoxy package.
Read More »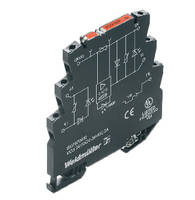 Suited for automation installations, MICROOPTO ACTOR supports 3-wire actuators up to 24 Vdc and 2 A, with inductive loads such as solenoid valves and contactors. MICROOPTO 300VDC, designed for inductive loads up to 300 Vdc and 1 A, is suitable for switching motor brakes and contactors. Supporting frequencies up to 100 kHz, MICROOPTO 100kHz ensures rapid signal translation while providing...
Read More »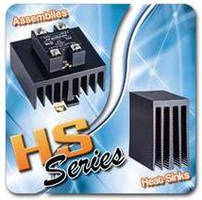 Designed for DIN rail or panel mounting, HS series heat sinks accept 1, 2, or 3 industry standard, single-, dual-, or 3-phase relays. They are available with thermal impedance ratings from 5.0-0.5°C/W. Solid state relay/heat sink assemblies are available at either 280 or 600 Vac. Systems feature 3-32 Vdc input control voltage, zero voltage turn on, and output RC snubber networks and are...
Read More »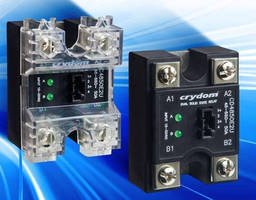 Evolution Dual Output SSRs have output power ratings of up to 50 A/660 Vac per channel. They come with LED input status indicators, and IP20 touch safe covers for viewing of power lead terminations and touch safe operation. Relays are available with pin, locking connector, detachable barriers w/screws, and direct wire input termination options, and 3 different input voltage ratings including 4-32...
Read More »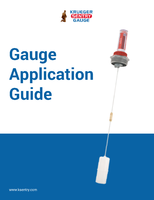 This white paper provides a gauge application guide to help you in selecting the right gauge for your needs.
Read More »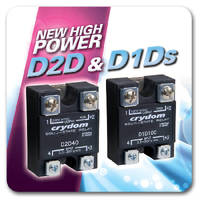 Housed in industry-standard hockey puck package, D1D and D2D Series include models rated 60, 80, and 100 A at 100 Vdc, as well as 40 A at 200 Vdc. Control is provided by transformer-isolated, 3-32 Vdc logic compatible input providing 2,500 Vac input-to-output isolation. Outputs are diode protected and specified to operate up to 1 kHz. Relays are suited for heating, lighting, and motor control in...
Read More »
Available in TSOT or ultra-thin CSP packages, MLX90248 non-contact magnetic switch IC suits low power consumer applications like flip, slide, and clamshell portable handsets, PDA's, and personal entertainment devices. It has operating voltage of 1.5 V and offers ESD protection up to 8 kV. CMOS technology provides bounce-free, contactless solid-state switching, while Omnipolar(TM) switching...
Read More »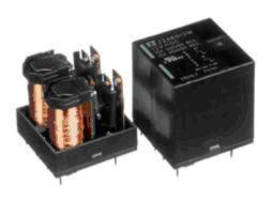 Measuring 24 x 23.5 x 27 mm, FTR-J2 is 2 Form A relay that can be used in circuit with configuration of 2 x 200 Vdc and with configuration of 1 x 450 Vdc. It can handle inrush current of 150 A (capacitive load) and features insulation between contacts and coil, with insulation distance of clearance/creepage greater than 6 mm, dielectric strength of 4,000 Vac, and 10,000 V surge strength. Also...
Read More »
January 30, 2009 Aliso Viejo, California - American Zettler's new and most cost competitive offering in the industry standard 40A power relay is available with both AC and DC coils and Class F insulation. The AZ21001 and AZ21501 family of relays will offer up to 40A switching and 2 HP SPST / 1.5 HP SPDT at 250/277 VAC rating in a U.L., CUR approved unit. Contact configurations are SPST-NO and...
Read More »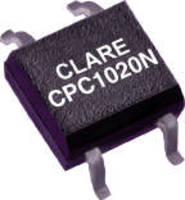 Targeting low voltage and security applications, miniature 30 V, 1-Form-A (single pole, normally open) CPC1020N features 1.2 Arms of current handling in combination with 0.25 Ohms max on-resistance. It employs optically coupled MOSFET technology to provide 1,500 Vrms of input-to-output isolation, and can be driven directly from any control IC, making it suited for automated power control....
Read More »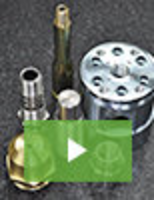 Quality, customer service, and unbeatable value are the hallmarks of Hogge Precision. Since 1989 we have built a reputation as the go-to precision machining source, servicing many demanding industries. For CNC machining and screw machining, there are few manufacturers that can match our capabilities and expertise. See our video to learn more.
Read More »