Rising utility costs have made reduction of energy consumption by public housing and multi-family residential housing facilities across North America a top priority of local management agencies. Because more than half of public housing units were built before 1970, and half of public housing are located in the coldest climate zones, achieving energy efficiency objectives in both old and new...
Read More »
Sky Power Solutions, (OTCBB: SPOW) Affirms Unveiling of Scaled Prototype of Its Residential Solar Concentrating Solution for Electric Power Generation, Capable of Producing in Excess of 2 Kilowatts (kw) of Electricity With Zero Emissions, With Heat Recapture System That Provides Hot Water, at the Solar Power International 2011 - Dallas Convention Center, October 17 - 20, 2011 MOORESVILLE, N.C.,...
Read More »
CHICAGO - S&C Electric Company today announces the successful deployment of a 750-kW PureWave® Storage Management System (SMS) to PNM Resources. The system, installed in Albuquerque, N.M., is the nation's first solar storage facility that is fully integrated into a utility's power grid. The PNM Prosperity Energy Storage Project can produce 500 kilowatts of power and uses high-tech batteries to...
Read More »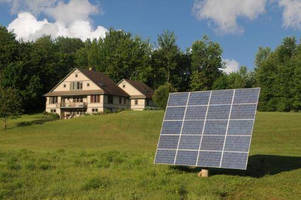 WILLISTON, Vt. -- A new partnership will bring the innovative Vermont-manufactured AllSun Tracker solar electric system to homeowners and businesses throughout northern New England. The dealer partnership between installer ReVision Energy and solar tracker manufacturer AllEarth Renewables was announced today. Designed and manufactured in Williston, VT, AllSun Trackers use innovative GPS and...
Read More »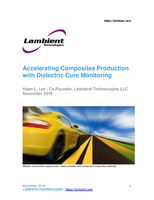 This white paper provides an in-depth explanation of how dielectric monitoring works, and why it's the best choice for any company working with advanced composite materials.
Read More »
Available in monocrystalline and polycrystalline versions, ELPS (efficient, long-term photovoltaic solution) technology solar modules deliver cell conversion efficiencies up to 19.5% and power output of up to 265 W. ELPS technology is based on metal-wrap-through architecture, which optimizes front surface exposure to sunlight for increased efficiency. At module level, ELPS allows interconnection...
Read More »
Australia's largest solar tracking power plant, supported by the country's first utility-backed solar power purchase agreement SAN JOSE, Calif. - SunPower Corp. (NASDAQ: SPWRA, SPWRB) today announced the completion of Australia's largest tracking solar power plant, the 1-megawatt (MW) Uterne solar power plant in Alice Springs. The Uterne project features more than 3,000 high-efficiency SunPower...
Read More »
VISTA, Calif. - Independent Energy Solutions, Inc. (IES), a leading solar energy development and construction firm, today announced completion and "powering-up" of a 213 kW (dc) solar electric (photovoltaic) carport / shade structure installation at the Marine Corps Air Ground Combat Center in 29 Palms, California. The large-scale system is capable of generating about 312,000 kilowatt-hours of...
Read More »
Solution Pairs High-Quality Modules with Easy Installation CHANGZHOU, China - Trina Solar Limited (NYSE: TSL) ("Trina Solar" or the "Company"), a leading integrated manufacturer of solar photovoltaic (PV) products from the production of ingots, wafers and cells to the assembly of PV modules, announced today that Trinamount mounting solutions are ready to ship to the North American market. Trina...
Read More »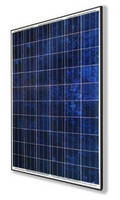 New Technologies Improve Levelized Cost of Solar Electricity for Commercial and Utility Customers SAN FRANCISCO - Suntech Power Holdings Co., Ltd. (NYSE: STP), the world's largest producer of solar panels, has launched two new high-performance solar panels immediately available for purchase in the United States, Canada and Latin America. Both products deliver higher power outputs and provide a...
Read More »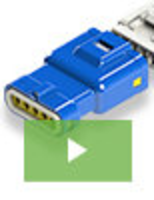 EDAC's new line of IP67 waterproof plug and socket connectors represent the cutting edge of waterproof connection technology. Part of the 560 and 572 series of connectors, they utilize innovative design concepts to deliver a level of performance and value that is unmatched in the industry. See our video to learn more.
Read More »