Harnessing RFID- and browser-based technologies, eP360 Software provides collection, assembly, integration, and delivery of asset-movement information. Turnkey solution features web-based portal that allows information to be accessed from anywhere. Designed for applications from production floor tracking of tooling to inventory fulfillment strategies of finished products, eP360 shepherds capital...
Read More »
Focused on endpoint security, OfficeScan Client-Server Suite includes protection for all types of endpoints and is combined with Trend Micro(TM) Control Manager for centralized management and reporting. OfficeScan 10 is powered by Trend Micro Smart Protection Network, which reduces exposure to threats and delivers immediate protection. Also available, Endpoint Security Platform has modular...
Read More »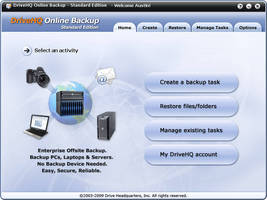 Able to be run in real-time or at scheduled times, DriveHQ Online Backup v4.5.332 delivers secure and reliable, offsite backup for small businesses. It can be setup on desktops, laptops, or servers in as little as one minute and runs in background thereafter. Data is stored at DriveHQ's colocation facility, via SSL/HTTPS data transfer, with secure data encryption. Other features include support...
Read More »
This eBook describes the challenges faced by Supply Chain Leaders in Discrete Manufacturing. From consumer electronics to automotive manufacturing, most of the global economy's largest industries rely on discrete manufacturing. Manufacturers in these industries face several unique challenges. The COVID-19 pandemic, followed by war, created major disruptions in supply chains worldwide, stressing the need for more integrated, transparent systems that would facilitate proactive management and faster decision-making. With supply chain issues expected to continue in 2022 and beyond, this ebook will help describe to supply chain leaders ways to prepare for certain global challenges.
Read More »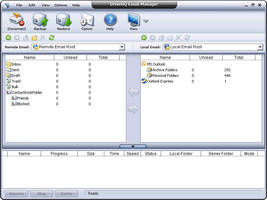 Drive Headquarters, Inc. (http://www.DriveHQ.com/), the leading Online Data Storage, Sharing, Backup, Synchronization and FTP Server Hosting service provider announced a new version Email Backup software - DriveHQ EmailManager 2.0, the flagship product for highly efficient and reliable email and address book backup for Microsoft Outlook, Outlook Express and Windows Mail. Backing up Microsoft...
Read More »
Enhancing key processes like picking, receiving, physical count, and bin management from tethered PC to handheld computer, Accellos One Warehouse Collect for GP v3.3 extends inventory management capabilities of Microsoft Dynamics GP. It features serial expiration and supply chain intelligence, and allows warehouse worker to seamlessly interact with Dynamics GP data.
Read More »
Designed to manage every aspect of projects, TimeLive v2.94 features integrated modules for timesheet, time billing, project management, project expense management, task management, issue tracking, employee attendance, and project collaboration. TimeLive Timesheets, written using Microsoft's .NET Framework architecture, offers thin-client interface via Microsoft ASP.NET AJAX, and fully supports...
Read More »
With AllKeys Macro v2.401, users can automate repetitive tasks and play them back with shortcut keys. Folder format allows user to record, edit, and organize large number of macros. Users can also specify whether macros are global or application specific, adjust speed of playback, import/export macros, and define separate user groups. Added macro instructions include Mouse Move with Image, Find...
Read More »
As integrated suite of real-time operations applications, Oracle Utilities Network Management System v1.9.0 provides foundation to support smart grid initiatives. Outage and distribution management tools help utilities efficiently distribute power, improve network reliability, access real-time outage data, direct field crews to outage locations, and make more informed asset-utilization decisions....
Read More »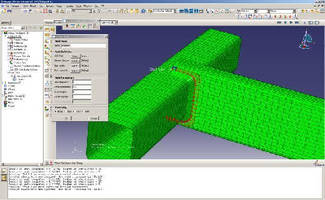 Offered as add-on for Abaqus FEA software, Verity-® for Abaqus lets engineers simulate realistic structural stress in welded joints and other connections. Predictive stress characterization tool, based on Battelle's Verity-® mesh-insensitive structural stress method, promotes accurate weld performance analysis, reduces development costs, and accelerates design/implementation processes. Areas of...
Read More »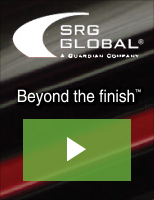 SRG Global's automotive coatings enhance the structural integrity of the finished part while also improving vehicle efficiency. Check out our video to learn more.
Read More »