Remote Access Software Now Available to Mac Users RENTON, Wash. - November 28th, 2007 - SWsoft, maker of Parallels award-winning virtualization software, announced today that 1stWorks Corporation has joined the Parallels Partner Program. 1stWorks will leverage the program's ISV Initiative to deliver its Files2Phones software to Mac users for the first time. 1stWorks' Files2Phones is a powerful...
Read More »
SAN FRANCISCO - November 14, 2007 - Advent Software, Inc. (NASDAQ: ADVS), the leading provider of software and solutions for the global investment management industry, today announced that Advent-® Custodial Data (ACD), Advent's leading solution for managing and reconciling portfolio information, has earned world-class client satisfaction and loyalty scores according to Satmetrix Systems, Inc....
Read More »
Evaluation based on Ability to Execute and Completeness of Vision BURLINGTON, Mass., December 21 , 2007- Cognos (NASDAQ: COGN; TSX: CSN), the world leader in business intelligence and performance management solutions, today announced it is positioned in the leaders quadrant in Gartner, Inc.'s recently released Corporate Performance Management Suites 2007 Magic Quadrant.1 Vendors are evaluated...
Read More »
Netherlands energy provider wins Operational Performance Leadership Award for Customer Operations; three other Cognos customers are finalists - BURLINGTON, MA, November 5, 2007 - Cognos (NASDAQ: COGN) (TSX: CSN), the world leader in business intelligence and performance management solutions, today announced that ENECO Energie has been awarded the Ventana Research Performance Management Leadership...
Read More »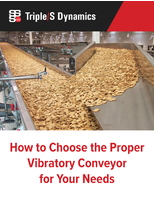 At Triple/S Dynamics, our goal is to match every single client to a conveyor system that meets their unique needs. This guide aims to provide information on the different types available to help you make the best decision.
Read More »
Deeper Integration via the ASL API Allows DART Advertisers to More Productively Manage Ad Business on the ASL Network OAKLAND, Calif., Jan. 24 - DoubleClick and IAC Advertising Solutions, a wholly-owned business of IAC (NASDAQ:IACI), today announced the public launch of DART Search's bid management and conversion tracking features for Ask Sponsored Listings-® (ASL)...
Read More »
London, January 2008 - Mindjet, the global leader in software for visualising and using information, today announced that it has extended support of its award-winning MindManager 7 Mac software to include Mac OS X Leopard. The updates will support the latest OS release, including compatibility for the Quick Look feature that allows previewing a map without opening the file. In 2007 Mindjet...
Read More »
[MILFORD, NH - FEBRUARY 2008] Datron Dynamics, Inc. has released Version 8 of its Windows-®-based control software. Already intuitive due to its familiar Windows foundation, Datron has added industry-first capabilities to the controller for the company's line of 60,000 high-speed machining centers. A User Administration function allows for the creation of users and groups. The specific rights...
Read More »
PALO ALTO, Calif., Jan. 24, 2008 - HP today announced a software governance initiative to help companies address the legal, financial and security risks faced when adopting free and open source software (FOSS). Underlying this community-based initiative is a major contribution from HP's research and development efforts to help effectively manage open source as part of an overall enterprise IT...
Read More »
30.01.2008 Stimulsoft, a leading provider of business intelligence software, announces Stimulsoft Reports.Net 2007.3, a major new release of the all-in-one solution for generating reports for .NET. Stimulsoft Reports.Net is designed to give .NET professionals - software engineers, development teams - a powerful toolkit for reporting backed up by a reasonable price, great reports designer...
Read More »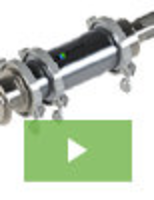 As a leader in industrial sampling equipment at Sentry Equipment, our success is built on a history of innovation and designs that epitomize value and efficiency. The new Hygienic Automatic Sampler is another example of our dedication to developing quality engineered products. To learn how this product can streamline the sampling process for dry, free-flowing materials, see our new video.
Read More »