Part of TransferNow(TM) for Small Business Product Suite, Small Business Me-to-Me Transfers enables financial institutions to offer secure inter-institution funds transfer services to small business customers. Product provides automated identity authentication and funding account verification processes that satisfy business, risk, and compliance requirements. Business owners can choose between...
Read More »
To help corporate research professionals answer complex R/D questions, Web-based illumin8 transforms content into actionable knowledge. Interpretive search logic ferrets out relevant and specific information, with results providing technology overview comprising organizations, products, approaches, benefits, and people associated with technology or product category. Display of result types shows...
Read More »
Acunetix Web Vulnerability Scanner v6.0 consists of sensors placed inside source code that send information to web application scanner on how applications handle input during scan. It includes Blind SQL Injector Tool allowing manual testing for SQL Injections and Port Scanner and Network Alerts to perform port scans against web server, providing assessment of website security. Available in 4...
Read More »
Built on Video Content Authority System, VCAS(TM) for DVB 2.0 delivers multi-layered security to digital broadcast content in satellite, cable, and terrestrial networks where no direct return path is available. Set-top boxes can be provisioned and managed through indirect non-real-time response methods in conjunction with standards-based broadcast protocols. Within 1-way environment, program...
Read More »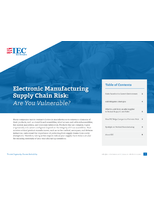 This white paper provides an in-depth overview into electronic manufacturing supply chain risks.
Read More »
Targeting photographers, videographers, and illustrators, Web-based LicenseStream Creator PRO service offers both tracking and licensing to creators and owners of digital content. Automated options convert non-paying content consumers into paying customers, helping creators obtain value from photos, video, and other digital assets as they get distributed on Web. Subscribers can embed terms of use...
Read More »
File-based video management and acquisition solution - comprised of Streambox@ Store and Forward Client, Streambox@ Store and Forward Server, and Streambox@ Media Station - promotes control and management of field-generated video as it is edited and uploaded to broadcast studio for multi-format play-out. Solution aids control room operators in managing hundreds of video files as they are uploaded...
Read More »
Next generation of Windows Embedded Standard will offer a richer set of solutions for building smart, connected, service-oriented devices. BOSTON, Oct. 28 -- Today at the Embedded Systems Conference Boston, Microsoft Corp. announced plans for the next generation of Windows Embedded Standard, code-named Quebec to be built on Windows 7. Windows Embedded Quebec delivers powerful next-generation...
Read More »
October 7, 2008 Solution chosen to centralize task and store process management MILWAUKEE, WI - RedPrairie Corporation, a consumer-driven optimization company, has announced Sheetz plans to implement RedPrairie's Execution Management solution - a development occurring soon after Sheetz's successful completion of a RedPrairie Site Operations rollout in more than 350 stores. Sheetz is the first...
Read More »
Northford, Conn. - NOTIFIER, part of Honeywell Fire Systems, will now offer Video Smoke Detection (VSD) as part of its comprehensive line of fire and smoke detection products and technologies. The new video smoke detection offering has been made possible through an agreement with UK-based D-Tec, a pioneer and World leader in VSD. VSD is based on the computer analysis of video images provided by...
Read More »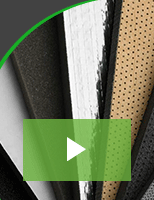 Technicon's products solve the most complex noise pollution and thermal problems and improve product marketability. Check out the video to learn more.
Read More »