Software Supports More Effective Management of Fast Growing Product Assortment NEW YORK, NY - January 07, 2008 - Yunique Solutions Inc., developer of the fashion industry's top-ranked product lifecycle management (PLM) solutions, announces that direct marketer Garnet Hill (www.garnethill.com) has successfully implemented its plmOn(TM) product lifecycle solution in their Franconia, New Hampshire...
Read More »
SANTA CLARA, Calif., Oct. 1, 2007 Agilent Technologies Inc. (NYSE: A) today announced expanded solutions for its High-Definition Multimedia Interface (HDMI) test platform that are designed to reduce development costs and provide accurate test results. The solutions address four sectors: source testing, sink testing, media physical layer evaluation and protocol test. Agilent's expanded HDMI test...
Read More »
Hosted Service Chosen for Hands-off Management, Cost Effectiveness and Accuracy of Spam Detection SUNNYVALE, Calif., Jan. 7 - Proofpoint, Inc., the leading provider of unified email security and data loss prevention solutions, today announced that Hamline University (Saint Paul, Minnesota) has deployed Proofpoint on Demand(TM) to keep its 10,000 email accounts free from incoming spam and viruses....
Read More »
PARSIPPANY, N.J., Jan. 7 - WHO: CyberShift, a leading provider of global workforce and expense management software and services. WHAT: Will demonstrate Workforce Management 3G(TM), its industry- leading Time and Attendance solution, at the National Retail Federation's (NRF) 97th Annual Convention & EXPO. CyberShift will also have representatives available to discuss Necho Expense(TM), the...
Read More »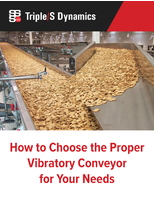 At Triple/S Dynamics, our goal is to match every single client to a conveyor system that meets their unique needs. This guide aims to provide information on the different types available to help you make the best decision.
Read More »
Improved MaxxAudio debuts at CES 2008 and the new Maxx.com LAS VEGAS, Jan. 7 -- Today at the International CES, Waves Audio Ltd. (booth 20126D), announced its second generation MaxxAudio DSP and software-based PC solutions, including the new MX5010B DSP, which begins production in February 2008. The MX5010B features both hardware and software improvements over its predecessor, the MX5000A. Waves...
Read More »
LAS VEGAS, Jan. 7 / -- Shift4 Corporation, a leading developer of enterprise payment solutions, and WPS Parking Systems, a member of the Imtech Group, announced today a certified interface to provide the Doubletree Hotel in San Jose, Calif., a complete parking payment solution to process credit cards quickly, accurately and securely. Integrating Shift4's Dollars on the net® payment system into...
Read More »
Avaya's Advanced Intelligent Communications Platform Helps Kratos Defense & Security Solutions, Xeta Technologies Gain Flexibility, Streamline Costs BASKING RIDGE, N.J., Jan. 21 / / -- Avaya today introduced enhancements to its market-leading IP Telephony solutions delivering advanced Intelligent Communications capabilities using end-to-end, full-featured Session Initiation Protocol (SIP). This...
Read More »
Sandvine Service Delivery Engine (SDE) gives service providers policy infrastructure to launch broad portfolio of IP services with network-wide quality of service (QoS) over multiple access technologies such as cable, DSL, FTTH, 3G wireless, and WiMax. Using IMS, TISPAN, and PCMM standards, SDE provides end-to-end network resource management and control of quality-sensitive services such as VoIP,...
Read More »
Model transformation and solution methods implemented in Premium Solver Platform Stochastic Edition v8.0 include optimization methods for linear programming problems with uncertainties affecting objective and constraints, as well as optimization and stochastic programming methods for 2-stage stochastic linear programming problems with wait-and-see decisions. High-speed simulation optimization...
Read More »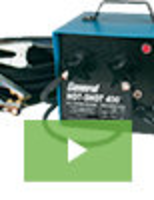 The new Hot Shot Pipe Thawing Machine delivers an innovative and highly effective approach to thawing frozen pipes. Easy to use and versatile, it is loaded with robust features that further suit it to many challenging environments. To learn all about it, see our video.
Read More »