Downloaded from Web and applied to any standard Linux platform, ParaScale Cloud Storage (PCS) software enables hundreds of commodity servers to be clustered together to act as one file repository with parallel throughput. Managed service providers can build different types of public clouds and offer variety of storage cloud services. Similarly, enterprises can start small and build their own...
Read More »
Operating within multi-tasking environment or as stand-alone task, GAOV.29 provides full-duplex data transmission at rates of 9,600, 7,200, and 4,800 bps over 4-wire leased lines. Program consists of both transmission and receiving functions for symbol transfer in groups of 2 or 3 bits at rates of 1,200 or 1,600 symbols/sec, respectively. Optimized for fixed-point arithmetic, software supports...
Read More »
Genesis HighSpeed Product Family Provides Exclusive Range of High-End DAQ Solutions Darmstadt - March, 18 2009. HBM announced today that it has launched Genesis HighSpeed - a new product line for high-speed data acquisition and transient recording. The Genesis HighSpeed product family - formerly sold under the LDS Nicolet" brand - enhances HBM test and measurement solutions by expanding the...
Read More »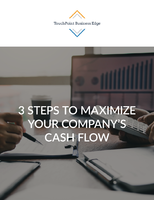 This white paper provides an overview into maximizing cash flow for your company.
Read More »
VOSI.biz (www.vosi.biz), the leading cloud-based Virtual Office, Virtual Server and Virtual IT service provider announced innovative Email Backup software - VOSI.biz Email Backup 1.2, the flagship product for highly efficient and reliable email and address book backup. Backing up Microsoft Outlook .PST files was never an easy task. Usually Outlook is always running, thus the .pst files are always...
Read More »
Bangalore, March 2009 - Mistral Solutions Pvt. Ltd., a leading provider of complete technology solutions and professional services in the embedded space, today announced the availability of the latest version of the GNAT Pro Ada Development Environment - the GNAT Pro 6.2 from AdaCore, a leading provider of Ada tools and support. Used by industry and government customers worldwide in...
Read More »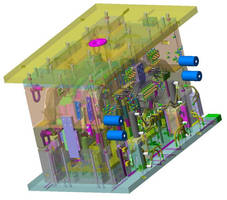 WIXOM, MI: March 26, 2009 - Vero USA, a leading provider of CAD/CAM/CAE solutions for the tooling industry, will release Visi Flow 17 at the NPE 2009 (Chicago, IL - June 22-26, 2009 - booth W133047, W133048) Vero is proud be first-to-market with a high-end injection molding simulation software which has been fully integrated with surface and solid modeling tools, comprehensive 2 to 5 axis...
Read More »
Focusing on productivity and realism in engineering simulation, NEi Nastran v9.2 includes Automated Impact Analysis for transient impact studies, Automated Surface Contact Generation for simulation involving assemblies, and Automated Edge Contact Generation to optimize productivity on shell type structures. Additional features include Progressive Ply Failure Analysis, visualization support for...
Read More »
SumTotal Healthcare Solution Set integrates set of healthcare job competencies from Integrated HR Solutions (IHRS) into the SumTotal Talent Development Suite. It lets healthcare providers deliver targeted learning and development to overcome competency gaps as well as perform regular employee assessments. Additional functionality lets users manage goals, meet audit standards, manage compensation,...
Read More »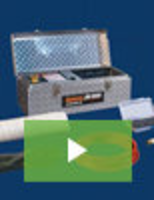 The lightweight, compact JM-1000 Mini-Jet clears grease, sand, and ice with a high pressure water jet.
Read More »