Designed to operate with Win95/98/Me/NT/2000/XP, AutoMe v3.0 enables users to record mouse and keyboard actions and save them as robot, which assists with repetitive tasks on computer. Color checker allows users to check color on screen, while export and import feature lets users backup robots or move robots to another computer. Utilizing RecWin Technology, program senses changes between record...
Read More »
Performing whole-program, interprocedural analysis on code, CodeSonar v3.4 identifies complex programming bugs that can result in system crashes, memory corruption, and other serious problems. Program includes support for The Power of 10 rules for developing safety-critical code, as well as facilities for integration with defect-tracking systems. Application programming interface enables...
Read More »
RegCure v2009.03 enables PC Windows® registries to be fixed manually, according to custom specifications, or automatically. Also able to manage and clean start-up programs, prevention and maintenance tool offers UI that can be used to monitor progress of scan and schedule run times. All corrupt files, paths, and registry keys are analyzed and automatically repaired so that PC functions...
Read More »
Downloaded from Web and applied to any standard Linux platform, ParaScale Cloud Storage (PCS) software enables hundreds of commodity servers to be clustered together to act as one file repository with parallel throughput. Managed service providers can build different types of public clouds and offer variety of storage cloud services. Similarly, enterprises can start small and build their own...
Read More »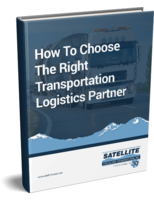 Our How To Choose The Right Transportation Logistics Partner eBook is a guide to help customers choose the right transportation solution for their needs.
Read More »
Operating within multi-tasking environment or as stand-alone task, GAOV.29 provides full-duplex data transmission at rates of 9,600, 7,200, and 4,800 bps over 4-wire leased lines. Program consists of both transmission and receiving functions for symbol transfer in groups of 2 or 3 bits at rates of 1,200 or 1,600 symbols/sec, respectively. Optimized for fixed-point arithmetic, software supports...
Read More »
Genesis HighSpeed Product Family Provides Exclusive Range of High-End DAQ Solutions Darmstadt - March, 18 2009. HBM announced today that it has launched Genesis HighSpeed - a new product line for high-speed data acquisition and transient recording. The Genesis HighSpeed product family - formerly sold under the LDS Nicolet" brand - enhances HBM test and measurement solutions by expanding the...
Read More »
VOSI.biz (www.vosi.biz), the leading cloud-based Virtual Office, Virtual Server and Virtual IT service provider announced innovative Email Backup software - VOSI.biz Email Backup 1.2, the flagship product for highly efficient and reliable email and address book backup. Backing up Microsoft Outlook .PST files was never an easy task. Usually Outlook is always running, thus the .pst files are always...
Read More »
Bangalore, March 2009 - Mistral Solutions Pvt. Ltd., a leading provider of complete technology solutions and professional services in the embedded space, today announced the availability of the latest version of the GNAT Pro Ada Development Environment - the GNAT Pro 6.2 from AdaCore, a leading provider of Ada tools and support. Used by industry and government customers worldwide in...
Read More »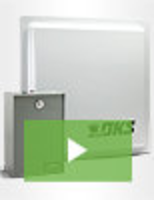 The DoorKing DKS AVI system is at the cutting edge of automotive security technology and represents a leap forward in engineering innovation. When it comes to long-range passive card readers, we lead the industry and set the standard for quality and performance. To find out why the DoorKing DKS AVI system is taking the automotive security industry by storm, see our video.
Read More »