Part of Java-based Intrexx Xtreme Portal software, Business Adapter for Microsoft Office enables companies to integrate, edit, store, and manage all Microsoft Office documents centrally on portal without using upload and download mechanisms. Users can embed documents into workflows and link them to existing business processes, creating comprehensive document management platform that enables...
Read More »
Offering financial market intelligence, Compustat® includes industry-specific data sets, which enable analysts to quantify information and analyze statistics in order to assess health and profitability of company, as well as identify trends specific to that industry. With fundamental and market data on 89,000 global securities, Compustat provides vital company, index, and industry...
Read More »
Mounting on SNAP I/O rack, SNAP-AIPM-3 measures Vac RMS and Aac RMS, as well as calculates true power, volt-amps, and power sums for all 3 phases of power. It offers 10 mV of resolution with ±0.2 V accuracy for voltage inputs, and 400 Â-µA of resolution with ±8 mA accuracy for current inputs. When used with SNAP PAC R-series controller or SNAP I/O brain, module can play key role...
Read More »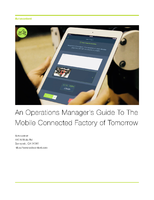 This white paper provides an overview of mobile technology for managing your manufacturing facility, while also discussing the advantages of being an early adopter.
Read More »
Available in 4 versions to help home, small business, professional, and corporate users, Passware Kit v9.0 accelerates and facilitates password recovery for 150+ file types and applications. UI brings together 30+ password recovery modules and Encryption Analyzer, while password recovery wizard and drag-and-drop attack editor allow fine-tuning of process. In addition to QuickBooks 2009 file...
Read More »
Designed for Daniel® oil and gas fiscal flow metering system, DanPac(TM) process acquisition controller system delivers predictive and diagnostic information. Open-standards software has built-in redundancy and comes with pre-configured control hardware. Logic controller delivers real-time diagnostics and alarms from skid-mounted PlantWeb digital components, while S600 flow computer offers...
Read More »
With Oracle VM Management Pack, Oracle Enterprise Manager 10g Release 5 provides comprehensive management solution that spans entire lifecycle of applications and their virtual infrastructure. Pack helps customers accelerate adoption of virtualization as well as diagnose whether root cause of problems are in application component, virtual resource, or physical resource. Built-in configuration...
Read More »
With enterprise-class architecture, Interaction Control Element automates policy-driven capture, tagging, classification, and real-time compliance for multi-channel customer interactions. By intelligently identifying relevant business activity, including traditional customer interactions, employee application usage and server events, and taking appropriate actions based on user-defined business...
Read More »
RedHawk(TM) Embedded Linux, built on open-source Linux® technology, provides software development environment for embedded applications in various industries. Optimized for multi-core SBCs, it features NightStar(TM) debugging, analysis, and optimization tools as well as full compatibility with Red Hat® user environment. Also included, RedHawk Architect(TM) GUI tool facilitates...
Read More »
Oracle® Enterprise Manager 10g Release 5 (10gR5) provides set of solutions to facilitate management of full Oracle software stack. Along with support for virtual environments, it offers top-down approach to application management that enables reduction of IT complexity. Additionally, application management functionality supports Applications Unlimited strategy, and certification with Siebel...
Read More »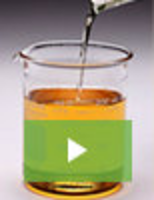 For the ultimate in heat transfer fluid performance, Paratherm offers HR Heat Transfer Fluid that is engineered specifically for closed loop liquid phase heating. When it comes to characteristics such as thermal stability and fluid degradation, Paratherm HR leads the industry in value and performance. See our video to learn how Paratherm is raising the bar for heat transfer fluids.
Read More »