Xenos DSR(TM) intelligently separates unique transactional content, such as current billing or account information, and common document resources, including content-rich graphics repeated across every customer communication, storing only single instance. Pointers to these common resources are then embedded in documents that contain the unique transactional data elements. When documents are...
Read More »
With open-source touch-sensing Software Library, users can transform any 8-bit STM8 MCU into capacitive touch-key controller. Designers can combine touch-sensing functions through multiple configurations, such as touch keys, wheels, or sliders. Touch sensitivity can be optimized by adjusting parameters such as touch-detection threshold and resolution of sliders or rotary controls. Depending on...
Read More »
Designed to help users grasp, organize, and visualize information, MindMapper 2009 incorporates project management with built-in Gantt chart, Ribbon Menu with logical sequence, Ideation Meeting templates to optimize meetings, and Post-It Style Notes that users can input directly into MindMap. Professional Edition is geared toward corporate users, while Standard Edition targets casual users and...
Read More »
Movi enables high-definition communication from PC to any other standards-based telepresence and video solution. It delivers up to HD 720p and 30 fps resolution, depending on web camera, and offers network features such as firewall traversal, multipoint conferencing, recording and archiving, and connection to legacy ISDN services. Also featuring CD-quality audio with echo cancellation, program...
Read More »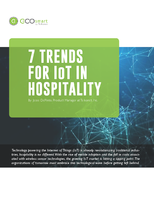 Check out this white paper to see how the IoT can be used in your hotel to reduce energy consumption, increase guest satisfaction, improve maintenance, and more.
Read More »
Available as plug-in for Adobe® InDesign in Xinet WebNative® Suite, Asset Browser enables customers that produce circulars and catalogs to stay in InDesign environment to drag and drop images from browser. When asset is dragged from Asset Browser, client automatically downloads and runs AppleScript from WebNative server. Layer of customization can be added that automates many aspects...
Read More »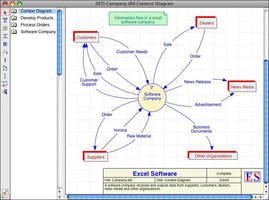 MacA&D v3.0 is Universal Binary application offering various modeling and simulation, requirements management, software design, code generation, and reporting capabilities. Help, manual set, and report scripting engine are integrated as well as ability to add, remove, duplicate, and individually lock or unlock editing on diagrams. Users can create language-independent models, but various...
Read More »
Featuring encryption driver with digital signature and support for all 64-bit OSs, Cryptic Disk v2.7 allows mounting of encrypted disks immediately after their creation - without rebooting OS or reconnecting device. It also offers ability to save and recover shared resources list of encrypted disks. Upon computer shutdown/reboot, this application ends its work last, ensuring correct completion of...
Read More »
Part of Java-based Intrexx Xtreme Portal software, Business Adapter for Microsoft Office enables companies to integrate, edit, store, and manage all Microsoft Office documents centrally on portal without using upload and download mechanisms. Users can embed documents into workflows and link them to existing business processes, creating comprehensive document management platform that enables...
Read More »
Offering financial market intelligence, Compustat® includes industry-specific data sets, which enable analysts to quantify information and analyze statistics in order to assess health and profitability of company, as well as identify trends specific to that industry. With fundamental and market data on 89,000 global securities, Compustat provides vital company, index, and industry...
Read More »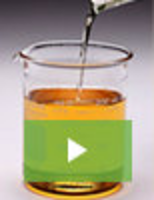 For the ultimate in heat transfer fluid performance, Paratherm offers HR Heat Transfer Fluid that is engineered specifically for closed loop liquid phase heating. When it comes to characteristics such as thermal stability and fluid degradation, Paratherm HR leads the industry in value and performance. See our video to learn how Paratherm is raising the bar for heat transfer fluids.
Read More »