Providing monitoring and network diagnostics, SART Signaling Analyzer Real Time for LTE interprets, correlates, and analyzes protocol signaling messages produced by multiple network technologies at mobile network interfaces. Solution combines distributed probing, software and hardware intelligence, multi-user access, and real-time network performance analysis, which provides real-time...
Read More »
Designed for large-scale, heterogeneous environments, Pion(TM) v1.1 facilitates real-time web analytics, log processing, and ETL. Passive web capture, which features lock-free architecture that accelerates event handling and delivery, enables web traffic analyzer to handle over 1.2 Gbps of HTTP/S traffic using 8 x86 CPU cores and 3 network devices on Linux, MacOS, or Windows. Several processing...
Read More »
Designed for Infiniium oscilloscopes, N5411B Test Software performs range of tests for general specifications, transmitted signal requirements, and out-of-band specification for SATA products. Program provides design and validation engineers with way to verify physical layer transmitter compliance for SATA 1.5, 3.0, and 6.0 Gb/s silicon, host bus adapters, port multipliers, and high-density,...
Read More »
Using Autodesk Inventor 2010, manufacturers can digitally design, visualize, and simulate how product will work under real-world conditions before it is built. Program provides support for motion simulation and static and modal finite element analysis at both part and assembly level. Incorporating Autodesk Moldflow technology, software lets users design complex plastic parts and rapidly create...
Read More »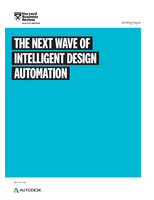 In the amount of time it takes to set up a meeting to discuss just one design, engineers can now explore designs exponentially. Generative design has catalyzed a paradigm shift in product development. This shift not only drastically decreases the time it takes to design a product. It also opens the door to design options that might never have been imagined by engineers on their own.
Read More »
Tellabs® 8000 Network Manager Release 17 helps service providers handle everyday network routines. With simple point-and-click operations, users can view exact traffic path, hop by hop, as well as status of individual pseudowires and tunnels. Software incorporates performance tool to monitor network traffic/use and calculate trends, along with features for testing and fault monitoring....
Read More »
Deployed in mobile operators' IP cores, Mobile SecurEdge brings benefits of end-to-end IP connectivity for international roaming and national peering traffic. It provides wholesale carriers with GSMA-compliant IPX proxy interconnect platform supporting multiple standards for signaling, network interworking, and legacy TDM interworking.
Read More »
SonaSafe® software offers data protection and helps to meet regulatory compliance and eDiscovery requirements San Jose, California - Sonasoft, Corp. announces several customer success stories using their new SonaSafe Point-Click Recovery software for Microsoft Servers. Customers in the legal industry are getting reliable and cost-effective protection of their data and emails using Sonasoft...
Read More »
Able to process RFID tags and barcodes, as well as reactivate electromagnetic security strips, 3-bin Intelligent Return and Sorter System comes with optional printer for receipts and 2 choices for user interface on induction unit. Classic version provides intuitive interface with buttons to start induction and, if desired, print receipt. Plus version comes with LCD touch screen that can provide...
Read More »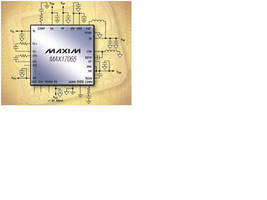 Integrating all power functions required for OLED displays, MAX17065 includes step-up DC-DC converter, inverting DC-DC converter, regulated positive and negative charge pumps, and low-dropout linear regulator. It eliminates external power components by integrating synchronous rectifiers and operates over -40 to +85°C. Offered in 4 x 4 mm, 28-pin TQFN package, device suits applications in...
Read More »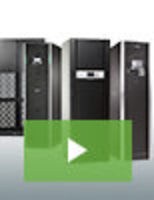 At 3Sixty Mission Critical, we specialize in maintaining the performance and uptime of our customer's mission-critical applications. Our services are comprehensive and designed to take on the entire burden of maintenance. Our "UPS as a service" is just another example of how we develop out of the box solutions to help our customers operate more efficiently; see our video to earn more.
Read More »