Combining analytical software with remote monitoring, WATCHMAN(TM) Reliability Services include WATCHMAN Analysis(TM) where customers collect machine vibration data and upload it to Azima DLI's secure Web-based portal, allowing experts to analyze data remotely. With WATCHMAN Onsite(TM), technical specialist makes on-site visits to collect information and perform diagnostic or corrective work....
Read More »
Consisting of QoS Analyzer and Session Trace, solution offers end-to-end monitoring and integrated troubleshooting for Mobile Softswitch Networks and VoIP services they deliver. QoS Analyzer includes more than 300 KPIs that cover all call procedures and interfaces, enabling management of voice quality, soft switch infrastructure, protocol interworking with circuit-switched networks, and customer...
Read More »
Leveraging continuous data protection technology, Vaulten Online Backup automatically archives important files (new or modified) to secure and redundant IBM-managed data centers. Solution intelligently selects, upon activation, most important files on computer that need to be secured. Additional options let users select any file, folder, or section of their computer for back-up. Transmission and...
Read More »
Providing monitoring and network diagnostics, SART Signaling Analyzer Real Time for LTE interprets, correlates, and analyzes protocol signaling messages produced by multiple network technologies at mobile network interfaces. Solution combines distributed probing, software and hardware intelligence, multi-user access, and real-time network performance analysis, which provides real-time...
Read More »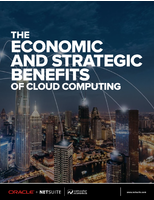 Cloud computing and software-as-a-service (SaaS) vs. on-premise systems and proprietary software, which one should you choose? Check out this report, and find out which solution is best for your IT needs.
Read More »
Designed for large-scale, heterogeneous environments, Pion(TM) v1.1 facilitates real-time web analytics, log processing, and ETL. Passive web capture, which features lock-free architecture that accelerates event handling and delivery, enables web traffic analyzer to handle over 1.2 Gbps of HTTP/S traffic using 8 x86 CPU cores and 3 network devices on Linux, MacOS, or Windows. Several processing...
Read More »
Designed for Infiniium oscilloscopes, N5411B Test Software performs range of tests for general specifications, transmitted signal requirements, and out-of-band specification for SATA products. Program provides design and validation engineers with way to verify physical layer transmitter compliance for SATA 1.5, 3.0, and 6.0 Gb/s silicon, host bus adapters, port multipliers, and high-density,...
Read More »
Using Autodesk Inventor 2010, manufacturers can digitally design, visualize, and simulate how product will work under real-world conditions before it is built. Program provides support for motion simulation and static and modal finite element analysis at both part and assembly level. Incorporating Autodesk Moldflow technology, software lets users design complex plastic parts and rapidly create...
Read More »
Tellabs® 8000 Network Manager Release 17 helps service providers handle everyday network routines. With simple point-and-click operations, users can view exact traffic path, hop by hop, as well as status of individual pseudowires and tunnels. Software incorporates performance tool to monitor network traffic/use and calculate trends, along with features for testing and fault monitoring....
Read More »
Deployed in mobile operators' IP cores, Mobile SecurEdge brings benefits of end-to-end IP connectivity for international roaming and national peering traffic. It provides wholesale carriers with GSMA-compliant IPX proxy interconnect platform supporting multiple standards for signaling, network interworking, and legacy TDM interworking.
Read More »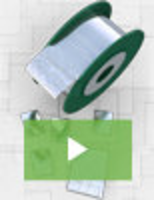 Indium Corporation has developed a new twist on traditional solder by developing a composite with a reinforced matrix internal structure. The result is a solder with increased strength and reliability. Check out this video to learn more about the mechanics behind the groundbreaking technology.
Read More »