WinPass is secured password organizer and launcher that stores passwords and other sensitive data in secured database protected with master password. User credentials can be entered into any website or PC application via mouse. Utilizing TwoFish crypto algorithm, program is compatible with any browser and PC application, is able to automatically learn favorite website login parameters, and can...
Read More »
With RecoverGuard v4.0, users can validate and assure both restore point objective and restore time objective. Program provides gap detection for high availability clusters, and includes Comprehensive Availability Advisor, which automatically detects configuration drift affecting disaster recovery/high availability servers. In addition to discovering and reporting on DR and HA gaps and...
Read More »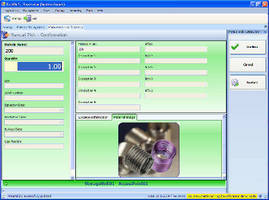 With photo library, FastPic5 Order Processing Software helps organizations optimize accuracy in storage and retrieval operations. Operators can see photographs of individual items to use as visual verification, minimizing mispicks and raising accuracy levels to 99.99%. Each time part is selected for retrieval, software automatically displays thumbnail of item, which can be enlarged with mouse...
Read More »
SATO Label Gallery(TM), LG3.2, is used to design labels and manage label printing. Along with various label design options, program offers native support for MySQL database, without requiring additional drivers; reprint functionality for sending same jobs to different printers; and support for curved text. While support for images captured from webcams and scanners suits healthcare industry...
Read More »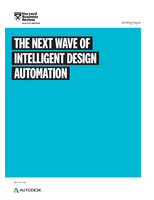 In the amount of time it takes to set up a meeting to discuss just one design, engineers can now explore designs exponentially. Generative design has catalyzed a paradigm shift in product development. This shift not only drastically decreases the time it takes to design a product. It also opens the door to design options that might never have been imagined by engineers on their own.
Read More »
DreamCoder for MySQL v4.7 offers intuitive interface and tools for MySQL Database administration and development. Compatible with all MySQL versions (3.23-6.0), software supports all MySQL features and provides various options for data manipulation, visual query building, and executing queries as well as script execution, report generation, and database monitoring. Other features include data...
Read More »
GPS Toolkit v2.1 helps software developers add GPS support to their programs and scripts without any previous knowledge of GPS protocols. Able to be used from various programming, Web, and scripting environments, this software library can be used to write GPS applications on Windows 2000/XP/Vista/2003 Server/2008 Server platforms. Application examples include mapping, navigation, positioning,...
Read More »
R-Voice v2.0 provides warehouse and distribution center managers with interactive module designed for high accuracy and high productivity in case and broken case picking. Pre-integrated and able to work with R-Labor v9.0 labor management module, solution also integrates with non-Robocom software, such as SAP WM, and includes processes for identifying and correcting errors/problems, tracking...
Read More »
Yodlee Software Development Kit Entrepreneur Edition(TM) is built around set of APIs and includes technical documentation, sample applications, and forum for developers and entrepreneurs. Managed from secure data centers, it utilizes SOAP web services architecture for access to data and functionality via HTTPS with multifactor authentication support. It also offers access to 11,000 account...
Read More »
HQ, Alleroed, Denmark, March, 9, 2009 - Contex - the world's leading manufacturer of wide format scanners - today announced a new release of Nextimage software that includes support for 64-bit Windows installations. 64-bit compatible means that all current Contex and Vidar (a brand of Contex) software and device drivers for current scanners are compatible and tested to operate correctly in...
Read More »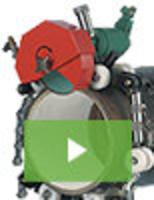 CS Unitec is a leader in power tools designed for industrial applications, with products that set the standard for robust performance and industry-leading reliability. Adding to our long list of innovation is a new line of pipe cutting machines. For cutting and beveling pipe up to 2" in thickness and diameters from 12" to 63", no other cutting system comes close. See our video to learn more.
Read More »