Codima Toolbox v6.9 provides IT Professionals one point of access to reports that deliver critical information and traffic priority analysis for diagnosing network performance to better manage data and VoIP networks. Along with support for Windows 7, software includes Report Manager for harvesting network information and creating visual reports. Other features include Device Editor, Protocol/Node...
Read More »
When equipped with Side-by-Side Detection software, AccuVision® AV6010 camera barcode system measures height of side-by-side packages, detects outer edges of items, and reads barcodes to determine if 2 packages are present. Software also allows exclusion of items based on barcodes entered into system's memory, which prevents false positives in case of open totes. Scanner and software minimize...
Read More »
Eliminating programming requirements via Windows®-based UI, GageScope® allows complete control of CompuScope cards for analog signal capture. Data can be displayed, analyzed, printed, and saved, all from same operating environment. Capable of capturing, displaying, and generating up to 60 channels, program handles data sets of up to 2 GB/channel and allows data transfer to external analysis...
Read More »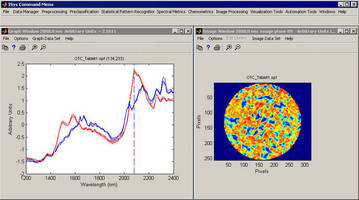 30 April 2010: Malvern, UK: Rapidly becoming the industry standard for analyzing chemical imaging data, ISys 5.0 from Malvern Instruments is available for license on a wide range of analytical systems. Providing a single platform that supports the import and easy manipulation of MIR, NIR and Raman imaging and mapping data files from a variety of vendors, ISys includes all the tools needed to...
Read More »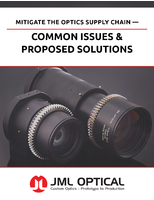 This white paper provides an overview into mitigating the optic supply chain, common issues and proposed solutions.
Read More »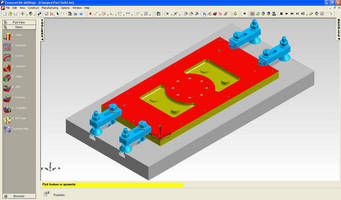 Delcam is pleased to announce that its FeatureCAM range of feature-based CAM software products has been certified by the Autodesk Inventor Certified Application Program for Autodesk Inventor 2011 mechanical design and engineering software. This program certifies that FeatureCAM software applications have been tested by Autodesk engineers to ensure that they meet the highest standards set for...
Read More »
Development kit simplifies DLP technology integration and dramatically accelerates system development requiring high-speed spatial light modulation San Jose, Calif. - Logic today announced the general availability of the DLP® LightCommander(TM), a development kit that enables users to easily integrate Texas Instruments' DLP technology into light processing applications and accelerate optical,...
Read More »
ABB Distribution Management System application to increase energy efficiency Sugar Land, Texas - ABB, the leading power and automation technology company, has received an order from Oklahoma Gas & Electric (OG&E) for its industry-leading ABB Network Manager(TM) Distribution Management System (DMS). OG&E, a recipient of a $130 million U.S. Department of Energy ARRA stimulus grant, plans to deploy...
Read More »
2010.1 release provides expanded visibility into asset organization and capacity MILWAUKEE, Wis. - RedPrairie Corporation, a productivity solutions provider, announced today that the 2010.1 release of its Transportation Management and Fleet Management solution includes enhanced functionality for multi-compartment load planning, allowing users to apply planning characteristics to individual...
Read More »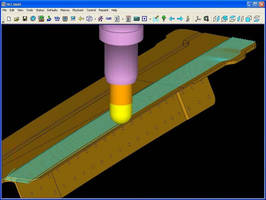 New capabilities improves programming Irvine, California - NCCS, the developer of NCL multi-axis machining software for the aerospace, automotive and turbo machinery industry, introduces new capabilities for multi-axis machining within NCL increasing overall productivity and tool path efficiency. Smart Forms NCCS has enhanced the latest version of their flagship product NCL version 9.8 which...
Read More »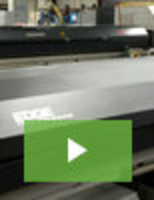 For precision and value that sets the standard for quality and craftsmanship, EGS Production Machining is the source for precision and value. Our extensive capabilities and dedication to customer service allow us to deliver the optimal manufacturing solution. See our video to learn more.
Read More »