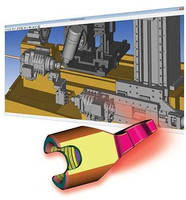 Delcam to demonstrate PartMaker Version 2015 at the east coast's largest machine tool show Fort Washington, PAÂ- – PartMaker Inc., a division of Delcam, will demonstrate the latest version of PartMaker Software for programming CNC Mills, Lathes, WireEDMs, Turn-Mill Centers and Swiss-type lathes at Eastec 2015 in West Springfield, Massachusetts, May 12 – 14, 2015. Highlighting the new...
Read More »
Quick ROI Prompts Manufacturers to Deploy Costimator® Software throughout their Enterprise West Springfield – MTI Systems, Inc., developer of Costimator cost estimating software, announced today that the company has recorded a record number of corporate license upgrade sales in 2014. The Costimator cost estimating and quoting software has been implemented in over 1,600 manufacturing...
Read More »
Rohde Schwarz will again demonstrate its expertise in electromagnetic compatibility (EMC) measurements at the EMV 2015 international trade fair (booth 328, hall C2) in Stuttgart. Highlights will include compliance tests in the 5 GHz band, tried and tested EMC software with enhanced functionality and broadband amplifiers with expanded frequency ranges. Munich,Â- – Rohde Schwarz, the global...
Read More »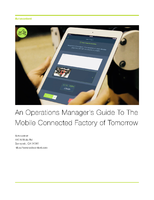 This white paper provides an overview of mobile technology for managing your manufacturing facility, while also discussing the advantages of being an early adopter.
Read More »
Energid Signs Licensing Agreement with Thalmic Labs for Myo™ Enabled Robots Cambridge, Massachusetts - Energid Technologies today announced it has signed a licensing agreement with Thalmic Labs, the maker of the Myo™ gesture control armband, to support new and intuitive ways to program and control collaborative robots. Collaborative robots, those that can work side by side with humans, are...
Read More »
HUNTSVILLE, Ala.Â- – Digium®, Inc., the Asterisk® Company, today announced that Aligned Communications, a premier telecommunications master agency headquartered in Dallas, Texas, has joined the Digium Cloud Agent Program as a Master Agent. Aligned Communications is an expert in cloud communications services, assessing customer environments and making recommendations for the...
Read More »
APX's Skylight enterprise smart glasses software to leverage Recon Jet's ability to deliver information in high intensity environments VANCOUVER, Canada and WASHINGTONÂ- – Recon Instruments, the award winning technology company behind the world's first consumer smart eyewear for sports and high intensity environments, is pleased to announce a partnership with the global leader...
Read More »
By providing detailed cost estimates and flexible user controls to support sourcing activities and collaboration with suppliers, aPriori 2015 R1Â- meets manufacturers' cost management needs from product design and engineering through strategic sourcing, manufacturing, and assembly. Capabilities cover costing of diverse electrical components, ability to fine tune cost estimates, and...
Read More »
When coupled with ArcticLink 3 S2 programmable sensor hub platform and reference designs, SenseMe™ Sensor Algorithm Library enables designers of smartphone and wearable devices to expand capabilities, shorten design time, and optimize battery life and data accuracy. Library includes algorithms for low latency context determinationÂ- of when user is in car or on bicycle, fitness/wellness...
Read More »
Supporting TI C2000 microcontrollers, VisSim 9.0 provides visual language with automatic C-code production for mathematicalÂ- modeling, simulation, and model-based embedded system development. Program includes multi-scaled plots, polar plots, and block and diagram finder as well as embedded features such as Execution Ordering block, CRC16 block, and TI MotorWare InstaSPIN FAST and SpinTAC...
Read More »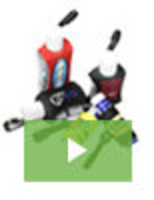 Neagle Choice has long been known as a quality source for commercial sewing, printing, die cutting, and the manufacturing of a wide range of custom products. Enhancing our service capabilities has been the key to our success, and has driven our growth into many new and exciting markets. Continuing on this trajectory, we now offer precision laser cutting and etching, adding to our long line of manufacturing services. See our video to learn all about it.
Read More »