The CoSign-® digital signature solution is being used by attorneys and other members of the Legal department at the County of Hawai'i to improve collaboration and expedite processes. San Francisco, California ARX (Algorithmic Research), a leading provider of digital signature solutions, has implemented the CoSign digital signature solution at the County of Hawai'i where attorneys and other...
Read More »
UTRECHT, The Netherlands - WCC Smart Search & Match, the leading provider of the search and match platform, today announced the availability of its flagship product, ELISE, in the cloud. ELISE, the Smart Search & Match platform is currently used by many large enterprises and by government agencies around the globe. Our clients are increasingly making use of cloud computing or planning to do so,...
Read More »
LUCCA, Italy -- A Strategic, Global Agreement to Resell Fujitsu Interstage XWand and Support Organizations With XBRL and iXBRL Filing Requirements Tagetik, a global provider of enterprise software solutions for Performance Management, Governance, Risk & Compliance and Business Intelligence, today announced an agreement with Fujitsu (http://www.fujitsu.com ), a leading global provider of ICT-based...
Read More »
New TCAD Sentaurus Models Address Cryogenic Ion Implantation for Leakage Reduction of Leading-edge Logic and Memory Devices MOUNTAIN VIEW, Calif. and GLOUCESTER, Mass. -- Synopsys, Inc. (Nasdaq: SNPS), a world leader in software and IP for semiconductor design, verification and manufacturing, and Varian Semiconductor Equipment Associates, Inc. (Nasdaq: VSEA), the leading producer of ion...
Read More »
This eBook describes the challenges faced by Supply Chain Leaders in Discrete Manufacturing. From consumer electronics to automotive manufacturing, most of the global economy's largest industries rely on discrete manufacturing. Manufacturers in these industries face several unique challenges. The COVID-19 pandemic, followed by war, created major disruptions in supply chains worldwide, stressing the need for more integrated, transparent systems that would facilitate proactive management and faster decision-making. With supply chain issues expected to continue in 2022 and beyond, this ebook will help describe to supply chain leaders ways to prepare for certain global challenges.
Read More »
DefenCall To Be Available to Android Users NORWALK, Conn. - Defentect Group, Inc. (OTC Bulletin Board: DFTC), a developer and provider of immediate intelligent messaging software solutions, announced today that the Company has committed to a second quarter release of its DefenCall application and service for the Android operating system. The original version of DefenCall, the only application on...
Read More »
Software empowers producers of option-rich products to dramatically increase sales and streamline customer-driven product engineering through advanced design automation. Willoughby, Ohio - RAPID Design Systems announced today that effective March 1, 2011 it will begin delivery of Genus Designer v6.0 to new and existing customers. This release features the latest advancements in design automation...
Read More »
Co-Innovation Leads to Rapid and Cost-Effective Deployment of Enterprise Mobility Services BARCELONA, Spain, -- Samsung SDS today announced the launch of the Samsung Mobile Business Intelligence (BI) Dashboard, the latest in the company's portfolio of enterprise mobility services. A joint development with SAP AG (NYSE: SAP) leveraging SAP-® Business Objects(TM) software, the Samsung Mobile BI...
Read More »
Leading EA, BPA and BPM vendor develops powerful framework to help organizations manage change and provide a formal, repeatable approach to business transformation BALTIMORE -- Metastorm, a leading provider of Business Process Management (BPM), Business Process Analysis (BPA), and Enterprise Architecture (EA) software for aligning strategy with execution, today announced the release of the...
Read More »
The new OAMP GeoMap Module, which is available now for download from alkacon.com, adds a full-featured and highly customizable Google map widget to an existing OpenCms installation without knowledge of HTML. The complete configuration is done in just one file. Multiple Locations can be selected by address or GPS-like coordinates. The interactive graphical user interface makes it easy to resize...
Read More »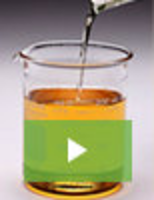 For the ultimate in heat transfer fluid performance, Paratherm offers HR Heat Transfer Fluid that is engineered specifically for closed loop liquid phase heating. When it comes to characteristics such as thermal stability and fluid degradation, Paratherm HR leads the industry in value and performance. See our video to learn how Paratherm is raising the bar for heat transfer fluids.
Read More »