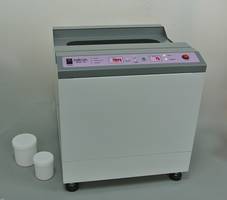 Creates a centrifugal force that causes solder paste to repeatedly fold over itself. Features auto balance function that works with 500g to 1 kg containers. Enables user to condition solder paste from the refrigerator to being prepared for production in about 10 minutes.
Read More »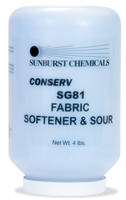 Designed specifically to work in hard water conditions, Conserv SG81 fabric softener and sour combination is suitable for commercial laundries. Combining laundry softener, conditioner and neutralizing ingredients in one, SG81 lubricates fibers to reduce friction and eliminates static electricity. Conserv also reduces drying time by completely extracting water.
Read More »
Designed to leave fabric soft, even in hard water, Conserv Solid Green 80 Fabric Softener contains brighteners and antistatic agents, which optimize efficiency of dryers and ironers. Solid form is non-corrosive and safe to handle. Derived from renewable resources, product is rapidly biodegradable and contains no phosphates, VOCs or alkyl phenols. Conserv Solid Green 80 has 1-year shelf life and...
Read More »
- NuvoH2O claims top spot in the Best of Indoor Living Product category LAS VEGAS - NAHB INTERNATIONAL BUILDERS' SHOW - Â- NuvoH2O (www.nuvowater.com), and its salt free water softening system was named Best of Show in the Indoor Living Product category at the 2014 NAHB International Builders' Show (IBS) in Las Vegas, Nevada. With over 1,200 exhibitors and 70,000 attendees, the NAHB...
Read More »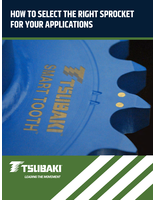 This ebook provides overview on how to select the right sprocket.
Read More »
NuvoH2O's water softening system prevents, protects and saves appliances, plumbing and fixtures from damaging and costly effects of scale build-up LAS VEGASÂ- – NAHB INTERNATIONAL BUILDERS' SHOW - NuvoH20 (www.nuvowater.com), a provider of next-generation water protection that uses all-natural citrus to provide a salt free water softening solution is exhibiting and demoing its water...
Read More »
Designed to minimize accumulation of harmful scale in equipment caused by iron, calcium, magnesium, and manganese ions, HE Water Softener can be customized with Culligan Smart Controller, which lets users monitor water treatment equipment's performance, consumable usage, and equipment maintenance needs. Digital Aqua-Sensor® adjusts to influent water conditions, signals need for regeneration...
Read More »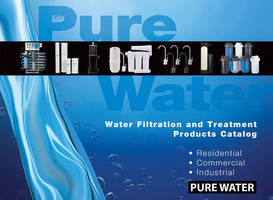 Industry Leader Offers Simple, Streamlined Water Filtration & Treatment Line North Andover, MA - Watts today announced the general availability of Pure Water, a complete line of water filtration and treatment products. Unlike some competitive solutions, which feature proprietary technologies and a steep learning curve, Pure Water features a clearly defined, understandable product line with...
Read More »
MIDLAND, MICH., USA: Dow Corning Corporation will showcase its proven silicone softeners for premium tissue and innovative solutions for tissue release at Tissue World Asia in Shanghai, China this November. At Booth 1J15, the company will feature Dow Corning® TM series emulsions designed to give tissues a premium, lotion-like feel, improve tissue softness and smoothness and maintain the...
Read More »
FLORHAM PARK, NJ, September 22, 2009 - BASF Corporation today announced that the Care Chemicals Home and Personal Care business will be strengthened by the integration of Ciba Corporation. Products from the former Ciba portfolio can be purchased directly from BASF as of Nov. 1. Through the combination of BASF and Ciba, we are now able to offer a broader product portfolio and additional technical...
Read More »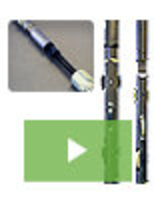 For over 35 years our Wheeled Rod Guide Couplings, have been at work in oil fields across the globe. Our products are engineered to extend the service life of sucker rods and tubing, delivering cutting-edge innovation that enhances oilfield operation, maximizes output, and enhancing overall operations. To learn about the advantages of using Wheeled Rod Guide Couplings in your wells, see our video.
Read More »