Concept Smoke Screen, as it is known today, was established in 1991 by Carl Gibbard and Steve Gilmartin, however its history can be traced back about 40 years, when it was responsible for designing, manufacturing and installing the first ever security smoke system in order to protect gold bullion in specialised vaults. Today this dynamic company's main role is to design, manufacture, supply,...
Read More »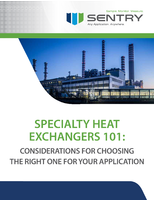 Specialty heat exchangers play an important role in a wide variety of industrial applications, and it's crucial to select the correct device for your application. Check out this guide and learn how to choose the right heat exchanger.
Read More »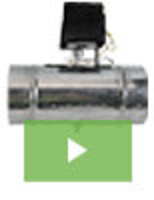 Alan Manufacturing has a long history of developing innovative solutions for HVAC applications. With over 1,000 product designs under our belt, we have gained a reputation as the go-to source for HVAC dampers, hardware, duct supports, zone control systems, and much more. Adding to this extensive list of achievements we now announce the release of our new line of Fresh Air Intake products. Designed to meet ASHRAE 62.2 standards, they are the most robust and high-performance product of their kind. See our video to learn more.
Read More »