Concept Smoke Screen, as it is known today, was established in 1991 by Carl Gibbard and Steve Gilmartin, however its history can be traced back about 40 years, when it was responsible for designing, manufacturing and installing the first ever security smoke system in order to protect gold bullion in specialised vaults. Today this dynamic company's main role is to design, manufacture, supply,...
Read More »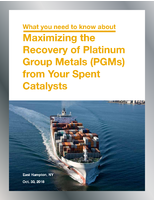 Making a decision about how to dispose of your spent precious metal catalysts? Download now to find out more about precious metal refining, the responsible and profitable solution.
Read More »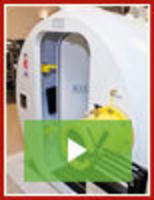 Tekna is a leader in Monoplace and Multiplace Hyperbaric Chambers for Hyperbaric Oxygen Therapy (HBOT), offering products that set the standard for quality and innovation. Our new 7200 series of multiplace chambers is a state-of-the-art system that integrates advanced engineering with a plethora of features and options making it the industry's premier HBOT system. To learn more, see our video.
Read More »