Carmi, IL USA - Elastec/American Marine continues to earn awards for its innovative grooved disc oil skimming technology. Peter Cheney, who represents the Carmi, Ill.-based environmental products manufacturer in Europe from his base in Estonia, accepted the Nafta Gaz Grand Prix Award at Oil & Gas Warsaw 2012, an industry conference and exhibition held in September in Poland's capital city. It was...
Read More »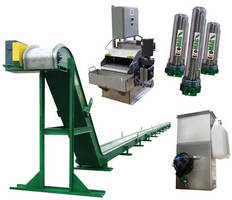 Highland, MI - Magnetic Products, Inc. (MPI), a worldwide provider of both magnetic and non-magnetic material handling solutions, will display a number of inventive products at IMTS in Chicago from September 10 - 15, 2012. Products to be featured in MPI booth #E5803 include: Eco-Mag-® The award-winning Eco-Mag-® is a high-intensity magnetic filter which significantly improves filtration...
Read More »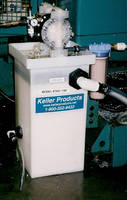 Developed for dye penetrant application, TKO-1 0-DP pump/skimmer pulls penetrant from surface of tank through floating inlet device using air-operated pump, separates penetrant from rinse water via proprietary permanent separator element, and returns water continuously to rinse tank. System installs in shop of dye penetrant user and reduces waste from dye penetrant area by 75% while also...
Read More »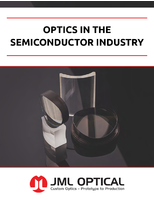 This white paper provides an in-depth overview into optics in the semiconductor industry.
Read More »
CLEVELAND-- Abanaki Corporation oil skimmers offer cost-effective ways to solve a variety of issues related to the automotive industry. A large automaker required assistance retrieving over sprayed automotive wax from their wash water system. The automaker was sacrificing time and money at the hands of aging, labor-intensive equipment that offered poor removal rates. The specially designed...
Read More »
recycling cooling water protects the environment Siemens has received an order from Slovakia Steel Mills, a.s (SSM) in Strázské, Slovakia, to supply a water treatment plant for its new steelworks. The plant will treat the water used for direct and indirect cooling and is scheduled to come on stream by the end of 2010. The order is worth some ten million euros. The mini mill of Slovakia...
Read More »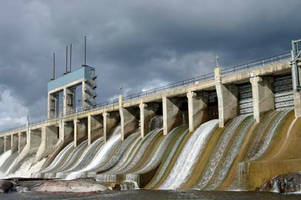 CLEVELAND, Ohio - Abanaki announced a full range of oil skimmers and emergency oil spill systems for the special challenges facing hydroelectric power generation facilities, who must protect water resources from spills of hydraulic fluid. Although hydroelectric-generated electricity is considered clean, small leaks of hydraulic oil from turbines at hydroelectric plants are not uncommon. The oil...
Read More »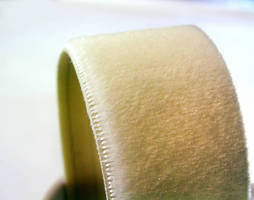 CLEVELAND, Ohio - June 10, 2010 - Abanaki Corporation reports that its patent-pending Fuzzy2(TM) oil skimmer material has been at work on the oil spill in the Gulf of Mexico for 38 days and is exceeding expectations by recovering up to 385 gallons of oil per minute from the water's surface, more than three times the capacity of ordinary skimmer material. Abanaki's Fuzzy2 material is attached to...
Read More »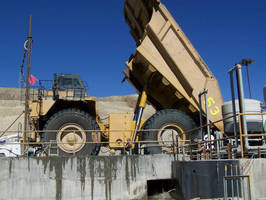 CLEVELAND, Ohio - May 11, 2010 -Abanaki Corporation announced a full range of oil skimmers to solve the unique cleaning problems the mining industry faces. Typically located in remote areas, wastewater treatment facilities are often not available, so water must be reused onsite. Oil skimming cost-effectively removes oil from water in wash bays so that the water can either evaporate or can be...
Read More »
Skimmers eliminate the need to treat water; remove only hydrocarbons from well CLEVELAND, Ohio - Abanaki Corporation, the world leader in oil skimmer products, offers an arsenal of oil skimmers to remove hydrocarbons from groundwater at low cost. Oil skimming is the only non-pump solution for groundwater remediation. With products from the PetroXtractor to its belt and tube skimmer models,...
Read More »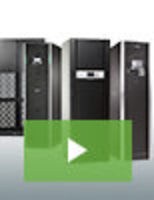 At 3Sixty Mission Critical, we specialize in maintaining the performance and uptime of our customer's mission-critical applications. Our services are comprehensive and designed to take on the entire burden of maintenance. Our "UPS as a service" is just another example of how we develop out of the box solutions to help our customers operate more efficiently; see our video to earn more.
Read More »