Fully programmable, scanning receiver solution supports simultaneous measurements of multiple technologies in Advanced Wireless Services (AWS) bands from 2,110-2,170 MHz as well as 850 and 1,900 MHz bands. It supports simultaneous scanning of multiple technologies and includes algorithmic features that enhance W-CDMA and CPICH scan rates in all bands. Respectively, scan rates for 16 CPICH, GSM,...
Read More »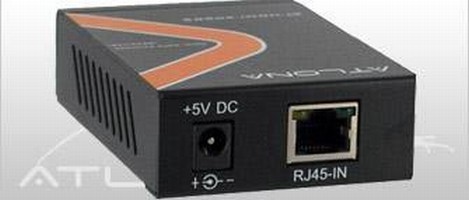 AT-HD19SS, combined with AT-HDRS, form expandable solution for routing HD video and audio to multiple remote displays. AT-HD19SS units take HD video at resolutions up to 1080p over a HDMI 1.2a connection, and extend signal over single CAT5/5e/6 cable up to 200 ft. At each display end, cable is connected to AT-HDRS receiver units that feature adjustable equalizer, which ensures signal quality with...
Read More »
Raymarine's Advanced Engineering and Exclusive Technologies are Now Available in Smaller Navigation Displays MERRIMACK, N.H. and FT. LAUDERDALE, Fla., Oct. 30 / / - Ft. Lauderdale International Boat Show - Raymarine, Inc., a world leader in marine electronics, today introduced its updated line of A-Series navigation displays. With the new A-Series, recreational boaters can navigate like a pro...
Read More »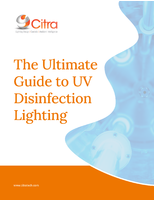 This white paper provides a guide to UV disinfection lighting and their benefits over alternative disinfection methods.
Read More »
MALVERN, PENNSYLVANIA - October 1, 2008 - Vishay Intertechnology (NYSE: VSH) today announced that it is upgrading the performance of its 5 V infrared receivers with a new-generation IC that increases sensitivity of the device by 15% while improving pulse width accuracy. The IC is one of the major determinants of performance in an IR receiver, along with the photo diode and the optical package...
Read More »
With data-acquisition speed of 400,000 data points/sec simultaneously on each of its 5 receiver channels, PNA-X Measurement Receiver features optional Fast-CW mode that enables 500-million-point data buffer. It offers receiver dynamic range of 134 dB at 10 Hz IFBW, point averaging mode for reducing trace noise, and 10.4 in. touch-screen display with zoom and click-and-drag markers. Other features...
Read More »
Intended for wireless-enabled industrial products, CDP-TX-02E-R and CDP-RX-02E-R come in shielded cases, offer narrow-band FSK modulation, and are resistant to noise. High-sensitivity (-120 dBm) receiver ensures stable operation, even in weak signal fields, and line-of-sight communication distance exceeds 600 m with 10 mW power output. Resistant to mechanical vibration and shock, radio modules...
Read More »
Featuring operating temperature range of -40 to 105°C, MLX71122 multi channel, frequency-agile receiver IC suits applications in unlicensed ISM and SRD frequency bands at 300-930 MHz. It accepts supply voltages from 3-5.5 V with typical current consumption of 11 mA and standby mode current draw of below 50 nA. Available in 32 lead QFN package with footprint of 5 x 5 mm, IC offers input...
Read More »
Featuring 4 GB onboard memory and 50 Hz operation, Trimble® NetR8(TM) can operate as campaign receiver for post processing, Continuously Operating Reference Station receiver, portable base station for Real Time Kinematic applications, or as scientific reference station. Using R-Track(TM) technology, NetR8 has 76 channels and supports GPS L1, L2, L2C, and L5 signals as well as GLONASS L1/L2...
Read More »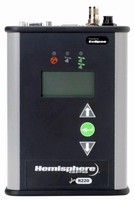 Featuring RTK for long-range centimeter level performance, Model R220(TM) GPS Receiver utilizes COAST(TM) technology to provide accurate positioning data for up to 40 minutes of differential correction outage. It also tracks GPS, SBAS (Satellite-Based Augmentation System), and L-Band (OmniSTAR® HP/XP) differential corrections. Compatible with CORS and other RTK base station networks, unit...
Read More »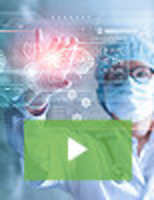 Embedded computing solutions from Dedicated Computing are designed to meet unique and specific requirements. As the preferred supplier to leading healthcare OEMs, the Dedicated Computing team of expert engineers gets your product out to the market faster while helping your company avoid costly validation and verification steps. Check out our video to learn more.
Read More »