Latest Innovations in Laboratory Cleaning and Maintenance From the KIMTECH SCIENCE* Brand Family ROSWELL, Ga. (October 5, 2007) - Kimberly-Clark Professional introduces a new line of KIMTECH SCIENCE* brand products for laboratory maintenance. The new products include the KIMTECH SCIENCE* Dusting System, KIMTECH SCIENCE* Lens Cleaning Microfiber Wipers and KIMTECH SCIENCE* Large Microfiber Wipers....
Read More »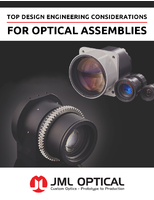 In this eBook, we provide an overview of the design engineering considerations to keep in mind when planning the manufacture of an optical assembly.
Read More »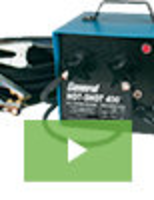 The new Hot Shot Pipe Thawing Machine delivers an innovative and highly effective approach to thawing frozen pipes. Easy to use and versatile, it is loaded with robust features that further suit it to many challenging environments. To learn all about it, see our video.
Read More »