American Tool and Mold expands services into Liquid Silicone Rubber, Clean Room molding, Metrology and more American Tool & Mold, a certified woman's business enterprise*, is a leader in the design and construction of complex, precision, multi-cavity molds for the plastic injection molding industry. They are now expanding their capabilities, especially in the areas of Liquid Silicone Rubber molds...
Read More »
Web Meeting v6 includes tools for planning, meeting, and sharing which help schedule and conduct meetings, sales demos, training sessions, and webinars. It enables Flash or Java participant entry and connects participants to conference in less than 10 sec. Polling and reporting, as well as audio participant name identification are included. Users can also promote webinars on social media sites...
Read More »
Evana Automation Specialists Delivers Automated Kitting Lines To Major Automotive Manufacturer Evansville, Indiana - Evana Automation Specialists, a leading Systems Integrator and builder of custom, automated assembly and test systems, recently delivered 10 automated kitting lines, each containing 10 to 12 workstations, to a major automotive manufacturer. The kitting lines are used to organize...
Read More »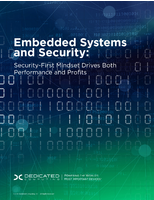 To learn more about developing a long term strategy for protecting your systems, download now.
Read More »
Evansville, Indiana - Evana Automation Specialists, a leading Systems Integrator and builder of custom, automated assembly and test systems, received three new contracts from a Tier-one Automotive Supplier, who is a leader in the creation and production of high-quality components and systems for the automotive industry's most demanding companies. Under the terms of the contract, Evana will build...
Read More »
Standard IEC 61508 Certification Support Package is suited for customers building safety-critical systems in automotive, industrial, medical, networking, and defense industries. Providing guidance strategy for achieving IEC 61508 certification, up to and including SIL 3, for systems based on QNX® Neutrino® RTOS, product includes consulting services and confidence-in-use manual....
Read More »
Sigma Design Company is please to announce that they have expanded their development and prototype service offerings in the area of electronic product development and electronic engineering consulting services with emphasis on devices and equipment with embedded microcontrollers. This includes: firmware, embedded systems, microcontrollers, analog and digital circuit design, test and measurement...
Read More »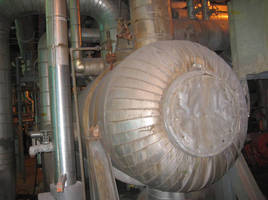 AEP Tanner's Creek power station found that using the latest technological advancements can add years to heat exchanger units. By more accurately and quickly replacing tubes, costs are slashed and service is life extended. When heat exchanger tubes - sometimes numbering a thousand or more per unit - begin to crack or wear, the effects can lead to a cascade of subsequent failures in adjacent...
Read More »
CloudManage provides 24/7 support for and helps improve health, performance, and reliability of enterprise cloud computing programs. Managed service solution includes trained support staff and cloud management tools to monitor/maintain entire cloud computing infrastructure. Scheduled back-ups of application data, as well as disaster recovery applications are included. Support is provided for...
Read More »
Erlangen/Hanover, Germany, April 20, 2010 - At this year's Hanover Fair Siemens is presenting key components for electromobility as part of the Mobilitec tradeshow lineup. These components include newly developed charging stations as an integral feature of a future charging infrastructure for electric vehicles, and the requisite software and IT. Siemens also sees major potential for...
Read More »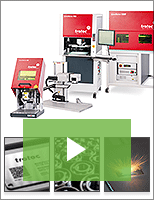 Trotec's laser marking solutions provide your company with configurable workstations and intuitive, customizable software. Check out our video to learn more.
Read More »