Farmingdale, NY, -- EB Industries, a leading provider of welding, laser welding, and hermetic sealing services, has recently developed a process for hermetically sealing parts that provides precise control of internal pressure anywhere from 10-3 ATM vacuum and up to 3 ATM pressure. This process also allows for the backfill of any gas provided it is non toxic, non-oxidizing and non-flammable....
Read More »
With Savvis Symphony Virtual Private Data Center, enterprises can securely design and deploy complete set of enterprise-class data center services for variety of applications without physically procuring, installing, configuring, or managing any hardware. Multilevel service profile provides range of features and support levels to meet needs of various application types, including test and...
Read More »
Arrow Fusion remote monitoring and management solutions provide detailed reporting on performance of technology in data center, while Arrow Fusion security- and software-as-a-service (SaaS) solutions include security services for e-mail and web defense, e-mail disaster recovery, and message archiving. Infrastructure-as-a-service (IaaS) offering includes solutions for virtual, managed, and...
Read More »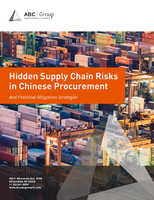 To learn more about strategies you can use to avoid hidden risks commonly associated with Chinese supply-chains, download now.
Read More »
Mobile emergency management platform utilizes in-vehicle telematics to provide location-specific notification of vehicle emergencies to emergency responders, along with notifications to towing, roadside assistance, and auto insurance companies. Accident scene management provides clients with multi-modal (live operator, messaging, interactive and automated voice, Web), data-centric network that...
Read More »
Services available to all. (Dover, OH) August 2, 2010 -- Greer Steel has announced that the full range of services offered by its renowned Metallurgical Lab will now be available to anyone using metals. For more than 40 years, Greer's Metallurgical Lab has been an industry hallmark offering Greer customers some of the most extensive and precise testing available. Now, the Greer Met Lab is a...
Read More »
Olean, NY-- Bearings within agriculture applications reside in a demanding environment. Facing environmental factors such as mud, dust, and dirt bearing seals must perform efficiently to ensure the integrity of the product, acting to prevent premature failure. With a growing number of applications struggling with seal effectiveness, the problem has escalated along with the costs associated with...
Read More »
All-New Suite Integrates Cloud-Based Threat Protection with Identity Management and Secure Access to Personal Files and Passwords - Anytime, Anywhere New Product Introduced With Latest Releases of Webroot Internet Security Essentials and Webroot AntiVirus with Spy Sweeper® BOULDER, Colo., -- Webroot, the first Internet security service company, today announced the availability of...
Read More »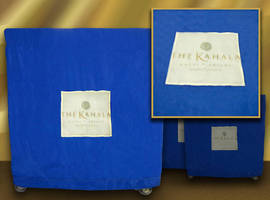 Company's line of 100 different laundry cart covers and 200+ laundry sling bags are available with custom-printed logos, names, and other graphics to facilitate and cart identification, sorting, and tracking. Full color printing of images and text also helps deter theft as well as enhance visual appeal. Supporting brand marketing initiatives, custom logos as large as 18 x 18 in. are printed on...
Read More »
3D Engineering Solutions adds new long-range 3D scanning services to their arsenal of laser-based portable CMMs; providing new 3D data collection, Building Information Modeling (BIM) and facility mapping services for their customers. 3D Engineering Solutions uses the Faro Photon Long Range Laser Scanner for facility mapping, which then allows the company is able to generate a detailed CAD model...
Read More »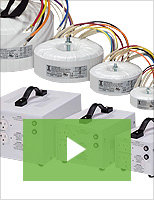 Triad Magnetics' custom components for medical devices are designed and manufactured with the strictest regulatory standards in mind. Our capabilities include rapid design, prototyping, and testing of inductors, transformers, and power supplies for medical equipment. Check out our video to learn more.
Read More »