Using object-based dispersed storage technology, 10 Exabyte storage system allows for independent scaling of storage capacity and performance through Portable Datacenter (PD) feature. Each PD contains 21 racks with 189 storage nodes per PD and 45, 3 TB drives per storage node. Geographically distributed PD model is optimized for site failure tolerance and availability. Current configuration...
Read More »
FAIR LAWN, N.J. - Sandvik Coromant, the market leading producer of metal cutting tools, has announced the move of its long-standing tungsten carbide recycling program in the U.S. to its business services organization. The company sees recycling not just as a benefit for the environment, but as an added business opportunity for Sandvik Coromant and its customers. Sandvik Coromant has long been an...
Read More »
EINDHOVEN, THE NETHERLANDS - You have confidence in a technology and believe it will work as you have designed it," says TULiPPS Solar B.V. Founder and Managing Director, Paul Stassen, "but you can't be sure until and unless you test it. Only then do you find out if all your plans and assumptions were correct or completely inadequate." Stassen, inventor of the technology platform used on the...
Read More »
3D Engineering Solutions Recently Acquired a Structured Light Scanning Tool That Uses Blue Light LED Technology to Capture a Wide Range of Objects for Multiple Applications with Micron-Accuracy 3D Engineering Solutions acquired a portable, structured light scanning tool, shown, which uses blue light LED technology to capture a variety of objects with micron-accuracy. Cincinnati, OH - 3D...
Read More »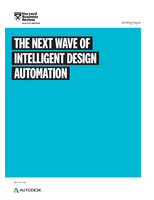 In the amount of time it takes to set up a meeting to discuss just one design, engineers can now explore designs exponentially. Generative design has catalyzed a paradigm shift in product development. This shift not only drastically decreases the time it takes to design a product. It also opens the door to design options that might never have been imagined by engineers on their own.
Read More »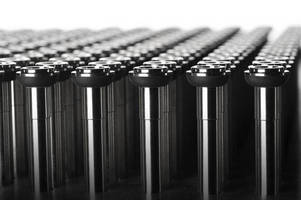 Learn if rubber might be your best solution for components in critical applications. Minneapolis, Minn. - Robinson Rubber Products, a designer, developer and manufacturer of custom-molded rubber products, extruded rubber products and precision rollers, has several new capabilities to bond molded rubber components to your parts to deliver superior performance. Bonding rubber to your part can also...
Read More »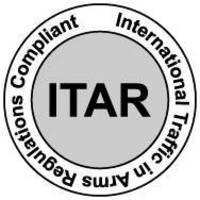 The U.S. Government requires that all manufacturers, exporters, and brokers of defense related products, including those made by injection molding, be registered with the Department of State under the International Traffic in Arms Regulations (ITAR). ITAR-controlled items, also known as United States Munitions List (USML) items, are defined as defense articles meant for military application that...
Read More »
Due to the large amount of equipment that is out on the market, Builders Automation Machinery has always and will always have a service department that can support any and all used door equipment from pre hung door machines, door loaders, casing saws, trim saws, bevellers, assembly / knock-up / nailer tables. The team at Builders Automation Machinery has vast knowledge in all types of stair...
Read More »
NORTH ANDOVER, MASS. - Polygon has been awarded a blanket purchase agreement (BPA) to provide disaster restoration services for the Bureau of Land Management, Department of the Interior. The five-year contract, effective February 1, designates Polygon as the pre-approved vendor to offer its complete disaster recovery and document restoration products and services. "By pre-selecting Polygon, the...
Read More »
Expert Guides Can Now Bring the Full Line of EMS Products to In-Store Shoppers with Retailing App SAN JOSE - VeriFone Systems, Inc. (NYSE: PAY), announced today that Eastern Mountain Sports, one of the nation's largest outdoor retailers specializing in outdoor gear, apparel, footwear, and accessories, has successfully piloted the VeriFone GlobalBay iPad solution in four stores and is readying a...
Read More »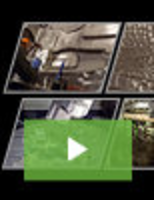 Standex Engraving Mold-Tech is the premier, global supplier for mold texturing and surface finishing. With a full range of services, Standex Engraving Mold-Tech is also the only nickel shell supplier producing in three global locations. See our video to learn more.
Read More »