Leveraging Intel® Xeon® processor 5500 series, SGI® Altix® ICE integrated blade platform is suited for enterprises and businesses with data-intensive computing environments. High-bandwidth interconnect design delivers scalable and I/O-intensive solution that helps avoid performance inefficiencies that can occur when larger data sets and intensive processing overwhelm...
Read More »
Integrating DriveClone Enterprise Server software and TreasureStone server, TreasureStone Backup and Recovery Server is offered in models with 2, 4, 8, and 15 TB of storage capacity. System Snapshot is used to create complete system image, Pre-Windows Recovery feature can backup or restore files when Windows fails to boot, and Universal Restore allows users to upgrade to new PC. Data can be...
Read More »
Based on 5500 Series Intel® Xeon® Processors, HyperGreen(TM) Cluster solution features up to 80 GreenBlade nodes, totaling 640 processing cores per 42U standard rack cabinet. System offers 1.0 Tb of internal storage and up to 48 Gb of DDR3 1,333 MHz memory per node. Core cluster components, such as cooling fans, power supplies, and blade nodes, are hot-swappable and redundant. Modular...
Read More »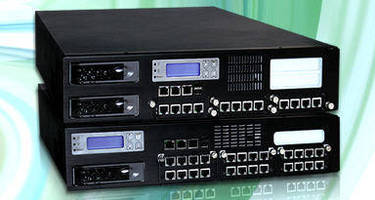 Supporting dual- and quad-core Intel® Xeon® processor 5500, NAR-7100 server-grade network appliance features 2U rack-mount chassis and dual sockets for E5540 or E5504 processors. High-speed Intel® QuickPath Technology link connections are provided between 2 processors and Intel® 5520 I/O Hub allows up to 36 PCI Express Gen2 lanes. Modular design for front-access network...
Read More »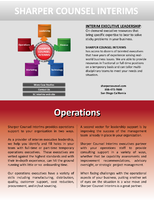 This paper from Sharper Counsel Interims explores the ways in which strong operational leadership can provide support to companies in order to guide them through tough and complicated problems.
Read More »
Offered in 11 standards-based tower, rack, and blade platforms, HP ProLiant G6 servers integrate Nehalem Intel® Xeon® 5500 processors and HP Smart Array Modular Controllers. HP Insight Control Environment (ICE) is included for controlling management and monitoring of server infrastructure onsite or remotely. Along with various energy optimization features, servers come with HP Dynamic...
Read More »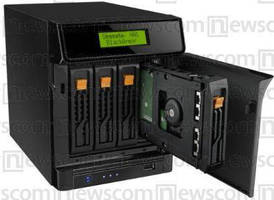 With support for Windows® XP, Windows® Vista and Mac OS® X 10.4.11 operating systems, Seagate BlackArmor NAS 440 and BlackArmor NAS 420 servers provide organizations with centralized, secure way to manage business-critical information. BlackArmor NAS 420 comes with 2 drives in 4 drive chassis, where as BlackArmor NAS 440 comes fully populated with four drives. Capacities for...
Read More »

Driven by Intel® 945GC chipset supporting FSB 800/533 MHz, NAR-4060, 1U appliance supports Intel Celeron® 400 series 35 W processors; dual-channel DDR2 667/533/400 DIMM up to 4GB; 3.5 in. IDE or SATA HDD; Compact Flash; and SATA Disk-on-Module. It includes 6 PCI-E GbE ports, with PCI-E lanes connecting directly to Ethernet controllers to provide peak bandwidth of 2 Gbps/direction....
Read More »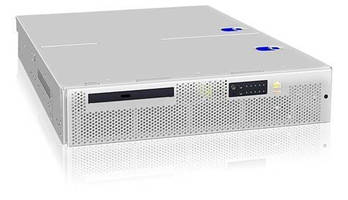 2U rack mount server optimized for network applications with intense I/O and compute performance requirements San Jose/CA, Eching/Germany, March 30, 2009 - At the ESC Silicon Valley conference in San Jose, California, (Booth 1028), Kontron is unveiling the Kontron IP Network Server NSN2U, further extending Kontron's commitment to IP networking customers by providing the latest in state-of-the-art...
Read More »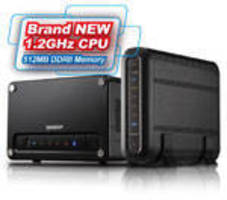 Powered by 1.2 GHz CPU and 512 Mb DDRII RAM, 1-bay Model TS-119 and 2-bay Model TS-219 include built-in iSCSI target feature, which allows user to create IP-SAN for data backup or storage capacity expansion. Model TS-119 supports 2 Tb SATA hard drive, and total storage capacity can be expanded to 4 Tb by eSATA of USB storage device expansion. Supporting 2 hot-swappable hard drives, Model TS-219...
Read More »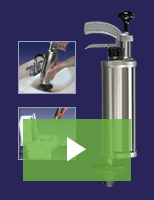 The Kinetic Water Ram by General Pipe Cleaners clears out clogged pipes quickly using kinetic energy. The Ram is so simple to operate, anyone can use it. Check out the video to learn more.
Read More »