FDA-compliant Michem Coat 40Y provides barrier coating for paper and corrugated. Combination of raw materials and proprietary formulation techniques are used to produce coating that is resistant to water, oil, and grease and has optimized release properties. Completely repulpable and recyclable, this hot melt and coldset gluable product maintains stability and can be applied smoothly on rod,...
Read More »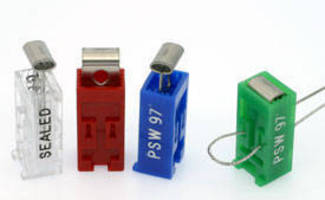 Made with styrene or acetal plastic with stainless steel locking plunger, invasive species PSW-97 wire plunger style model seals with audible click. Self-locking and tamper-evident products, suited for boats, trailers, and equipment inspections and tagging, feature plastic seal supplied with lettering and numbering. Cut wires or spools of wire - 12 in., 3-ply galvanized (pre-inserted or loose) -...
Read More »
American Castings Corp. is a manufacturer of security seals for nearly 100 years. Since our inception metal strap, cup and twist seals as well as lead and wire seals have been our standard. Plastic padlock seals and bolt locks have been another high performance security product developed over the years. Security labels, envelopes and tapes are among the newer product features we offer for...
Read More »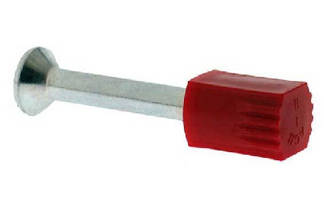 Made of plastic-coated steel, Model PBLT-2-H is classified as high-security container seal that meets U.S. Custom and Border container seal requirements. Keyless, single-use bolt provides tamper evidence and tool-free application. Typically, 5/16 in. diameter shaft is inserted through hasp of locking mechanism affixed to door or access point. Locking cap is then hand-applied, positively clicking...
Read More »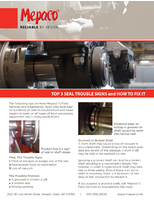 If ignored, broken seals can lead to a loss in production and equipment shut down. For more information on seals and seal repairs, download now.
Read More »
Designed to protect trailer seal from damage or tampering, Seal Safe fits cable and bolt seals. Unit features self-contained design that fits over existing truck storage door latches, and hardened steel, corrosion-resistant surface coating that shields seal from hacksaw and abrasive theft attacks. Seal is not damaged by shaft or lock being inserted into hasp.
Read More »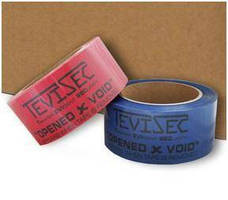 When removed, Tevisec Tape leaves OPENED X VOID message to facilitate recognition that item has been opened. Self-voiding security tape, produced from one time use material that cannot be re-used once voided, is consecutively numbered every 9 in. to create audit trail. Standard options include choice of red or blue color and 2 in. x 250 ft roll dimensions, but custom colors and width/length...
Read More »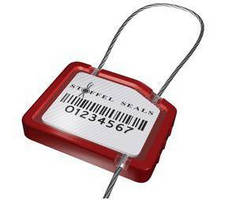 Available in many standard colors, FlexiGrip Cable Seal 150S is manufactured out of non-preformed 1.5 mm galvanized aircraft cable with ABS plastic body, which is encapsulated to protect laser printed information. Unit separates into individual strands when cut and cannot be resealed. Applications include high value shipments, trailer door latches, container door latches, bulk tankers, and...
Read More »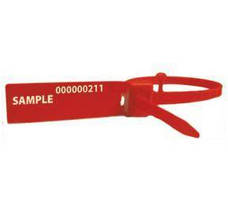 Suited for cash in transit, cash/coin bags, toteboxes, and containers, Way-Lok Plastic Indicative Seal includes gripping teeth for use on canvas bags and tear off feature for removal without use of tool. Units are produced in strips of 10 with no plastic waste. Printing of seals with consecutive numbers and company name/logo is available.
Read More »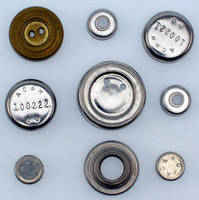 Offered in various sizes, Cup Seals can be made from copper, steel, or brass. Preprinted and numbered styles are available, and each seal comes as 2-piece, self-locking unit. One-hole models are used as tamper-evident housing on screw or bolt heads, while 2-hole models are used for wire seals. Holes are available in 3/8, -¾, or 1 in. dia, and design facilitates application/installation.
Read More »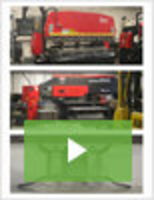 Quality Sheet Metal specializes in delivering precision, value, and customer service. With a client base that spans many diverse industries and a reputation for excellence that goes back over four decades, our clients know that we can provide the optimal combination of value and flexibility regardless of the challenge. See our video to learn what we can do for you. Through investments in state-of-the-art design, manufacturing, and quality control systems, Quality Sheet Metal remains focused on maintaining a high standard of quality, customer service, and competitive pricing. With an emphasis on customer satisfaction, Quality Sheet Metal is dedicated to establishing long-term partnerships, similar to the ones they currently have with their valued clients. If you're looking for a new partner with extensive capabilities in sheet metal fabricating and finishing, look no further.
Read More »