BURSCHEID and HANOVER, Germany - Sustainable Mobility the Focus of Product Engineers Johnson Controls, a leading global supplier of automotive interior systems, electronics and batteries, is showcasing innovations that are ready for series production at a booth at the CLEPA Technology Day 2010. This is the first time the company will participate in this event which is being held at the...
Read More »
WYANDOTTE, MI - Combine innovative materials, development processes and partners-and a healthy dose of hard work-and you might just end up with an innovative application. That is precisely what happened when BASF turned its focus to automotive seating. Result: the first highly styled seating to incorporate a material-saving, weight-saving thermoplastic seat back frame. BASF, an experienced...
Read More »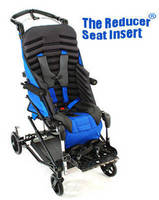 Troy Technologies launched a complete range of money saving wheelchair seat reducer inserts suitable for special needs patients use in their wheelchairs. The wheelchair seat reducer comes in four sizes 16 inch, 14 inch, 12 inch, 10 inch and each wheelchair seat reducer reduces the size of the original seat by 2 inches. The wheelchair seat insert is specifically designed to help wheelchair buyers...
Read More »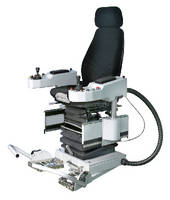 Featuring numerous adjustments for comfort and adaptability to work environment, FSBD Rotating Operator Armchair System has consoles that incline up/down, and move forward/backward as well as toward/away from operator. Up to 90° swing of each console is possible. Fully adjustable independent of consoles, Actimo seat features height and tilt adjustment along with fore and aft adjustment on 2...
Read More »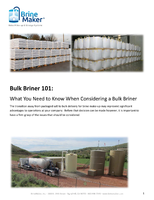 If you're thinking about switching from packaged to bulk salt, check out this white paper and see if a bulk briner is right for your application.
Read More »
Herman Miller's Embody® chair wins furniture category at NPE2009's International Plastics Design Competition (IPDC) WYANDOTTE, MI, September 17, 2009 - More than 40 entries were submitted in the recent International Plastics Design Competition during NPE2009 where BASF proudly sponsored the Embody chair from Herman Miller, Inc., in the furniture category. The Embody chair won the design award...
Read More »
SOUTHFIELD, Mich., Jan. 14 -- Federal-Mogul Corporation (NASDAQ:FDML) is proud to supply components or systems for nine of Ward's 10 Best Engines" for 2009 model year vehicles. Federal-Mogul has designed and manufactured parts for 50 of the 70 engines recognized as the "10 Best" by Ward's in the past seven years. Federal-Mogul provides a wide range of power-cylinder, sealing and heat insulation...
Read More »
Allentown, Pa. (January 9, 2009) - Designed to withstand the rigors of even the most demanding environments, Stanley Vidmar's TOUGH Seating is available in an array of designs to provide an ideal solution for any application, from parts departments and production lines to service center floors and technical stations. Attendees to ProMat 2009 (Jan. 12-15, 2009, in Chicago) can see firsthand the...
Read More »
HARRISBURG, Pa., Oct. 28, 2008 - Worldwide industrial services company Harsco Corporation announced today its receipt of a multi-year award to serve as the exclusive supplier of grandstand seating and supports for the British Open Golf Championships through the next four years. Harsco's award continues a 20-year relationship with one of the most distinguished events in major championship golf....
Read More »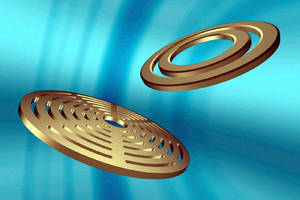 WINONA, MINN., USA - (November 10, 2008) - To create a tough compressor valve plate with high thermal and dimensional stability, Hoerbiger Corporation, the world's largest independent compressor valve manufacturer, worked with custom compounder RTP Company and chose an RTP 2200 Series low flow, carbon fiber reinforced PEEK compound for their valve sealing elements, or valve plates. According to...
Read More »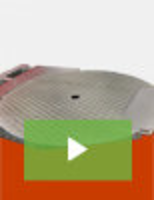 Are you in need of safer, more efficient transportation equipment? Do you feel like your delivery equipment could really use an upgrade? Check out this video, and learn about Halo Ramp Company's patented safety platforms, and how they help you bypass your trickiest delivery challenges.
Read More »