CHARLOTTE, N.C., Feb. 2, 2011 - Goodrich Corporation (NYSE: GR) at next week's Aero India will showcase mission critical defense technology that brings real-time information to air crews and war fighters along with leading field proven safety systems. Aero India 2011 takes place at Air Force Station Yelahanka, Bangalore on February 9-13. Goodrich (booth B19c) will display its F-16 ACES II®...
Read More »
Immersive Motion Technology a Big Hit with Moviegoers in Quebec LONGUEUIL, QC, Jan. 11 - D-BOX Technologies Inc. (DBO.A on the TSX Venture Exchange), a leader in innovative motion technology, announced today a sales agreement to equip a second auditorium at Cinema Beloeil, a theatre located in the suburbs of Montreal, with 20 D-BOX MFX Seats. The Quebec movie theatre currently features one...
Read More »
Company demonstrates how its innovations will delight customers, differentiate vehicles and deliver sustainable results DETROIT -- Building on its experience, global footprint and product portfolio, Johnson Controls (NYSE: JCI) will showcase how its automotive seating, interiors, electronics, and batteries translate globally" at the 2011 North American International Auto Show (NAIAS) at Cobo...
Read More »
BURSCHEID and HANOVER, Germany - Sustainable Mobility the Focus of Product Engineers Johnson Controls, a leading global supplier of automotive interior systems, electronics and batteries, is showcasing innovations that are ready for series production at a booth at the CLEPA Technology Day 2010. This is the first time the company will participate in this event which is being held at the...
Read More »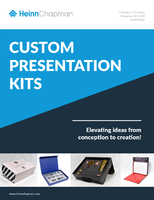 To find out more about how you can get a custom presentation kit tailored to your exact needs, download this whitepaper now.
Read More »
WYANDOTTE, MI - Combine innovative materials, development processes and partners-and a healthy dose of hard work-and you might just end up with an innovative application. That is precisely what happened when BASF turned its focus to automotive seating. Result: the first highly styled seating to incorporate a material-saving, weight-saving thermoplastic seat back frame. BASF, an experienced...
Read More »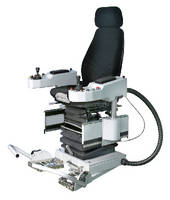 Featuring numerous adjustments for comfort and adaptability to work environment, FSBD Rotating Operator Armchair System has consoles that incline up/down, and move forward/backward as well as toward/away from operator. Up to 90° swing of each console is possible. Fully adjustable independent of consoles, Actimo seat features height and tilt adjustment along with fore and aft adjustment on 2...
Read More »
Herman Miller's Embody® chair wins furniture category at NPE2009's International Plastics Design Competition (IPDC) WYANDOTTE, MI, September 17, 2009 - More than 40 entries were submitted in the recent International Plastics Design Competition during NPE2009 where BASF proudly sponsored the Embody chair from Herman Miller, Inc., in the furniture category. The Embody chair won the design award...
Read More »
Allentown, Pa. (January 9, 2009) - Designed to withstand the rigors of even the most demanding environments, Stanley Vidmar's TOUGH Seating is available in an array of designs to provide an ideal solution for any application, from parts departments and production lines to service center floors and technical stations. Attendees to ProMat 2009 (Jan. 12-15, 2009, in Chicago) can see firsthand the...
Read More »
HARRISBURG, Pa., Oct. 28, 2008 - Worldwide industrial services company Harsco Corporation announced today its receipt of a multi-year award to serve as the exclusive supplier of grandstand seating and supports for the British Open Golf Championships through the next four years. Harsco's award continues a 20-year relationship with one of the most distinguished events in major championship golf....
Read More »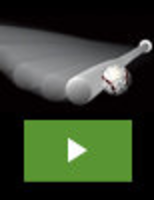 Our goal is to help every athlete derive maximum enjoyment from their sport and become a better player. We offer a line of innovative training tools that combine cutting-edge technology and out of the box thinking to deliver an unbeatable competitive advantage. The Vector® Sports Training Ball is just another example of our commitment to innovation. To learn how the Vector® is helping ballplayers everywhere, see our video.
Read More »