By combining aluminum upper and lower cross members with steel side members and reinforcing cross beam, Rear Seat System reduces weight while maintaining all safety requirements. Thickness of steel back panel, at 0.4 mm, promotes additional weight savings. Seat system uses adhesive bonding technology as alternative to welding, which enables aluminum and steel to be joined. Adhesive is compatible...
Read More »
Carol Stream, IL - Rogers Corporation's High Performance Foams Division will be exhibiting its BISCO® silicone materials at the upcoming Aircraft Interiors Expo at the Hamburg Messe (Booth #6A40), April 5-7, 2011. BISCO® materials on display include the A2 Sound Barrier material, BF-1000 premium carpet padding, and the next generation development aircraft seating foam. Rogers will...
Read More »
CHARLOTTE, N.C., Feb. 2, 2011 - Goodrich Corporation (NYSE: GR) at next week's Aero India will showcase mission critical defense technology that brings real-time information to air crews and war fighters along with leading field proven safety systems. Aero India 2011 takes place at Air Force Station Yelahanka, Bangalore on February 9-13. Goodrich (booth B19c) will display its F-16 ACES II®...
Read More »
Immersive Motion Technology a Big Hit with Moviegoers in Quebec LONGUEUIL, QC, Jan. 11 - D-BOX Technologies Inc. (DBO.A on the TSX Venture Exchange), a leader in innovative motion technology, announced today a sales agreement to equip a second auditorium at Cinema Beloeil, a theatre located in the suburbs of Montreal, with 20 D-BOX MFX Seats. The Quebec movie theatre currently features one...
Read More »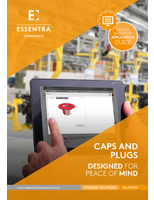 Download this engineering guide to learn more about the different caps and plugs offered, and to find the correct solution for your specific application.
Read More »
Company demonstrates how its innovations will delight customers, differentiate vehicles and deliver sustainable results DETROIT -- Building on its experience, global footprint and product portfolio, Johnson Controls (NYSE: JCI) will showcase how its automotive seating, interiors, electronics, and batteries translate globally" at the 2011 North American International Auto Show (NAIAS) at Cobo...
Read More »
BURSCHEID and HANOVER, Germany - Sustainable Mobility the Focus of Product Engineers Johnson Controls, a leading global supplier of automotive interior systems, electronics and batteries, is showcasing innovations that are ready for series production at a booth at the CLEPA Technology Day 2010. This is the first time the company will participate in this event which is being held at the...
Read More »
WYANDOTTE, MI - Combine innovative materials, development processes and partners-and a healthy dose of hard work-and you might just end up with an innovative application. That is precisely what happened when BASF turned its focus to automotive seating. Result: the first highly styled seating to incorporate a material-saving, weight-saving thermoplastic seat back frame. BASF, an experienced...
Read More »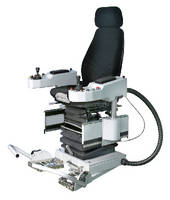 Featuring numerous adjustments for comfort and adaptability to work environment, FSBD Rotating Operator Armchair System has consoles that incline up/down, and move forward/backward as well as toward/away from operator. Up to 90° swing of each console is possible. Fully adjustable independent of consoles, Actimo seat features height and tilt adjustment along with fore and aft adjustment on 2...
Read More »
Herman Miller's Embody® chair wins furniture category at NPE2009's International Plastics Design Competition (IPDC) WYANDOTTE, MI, September 17, 2009 - More than 40 entries were submitted in the recent International Plastics Design Competition during NPE2009 where BASF proudly sponsored the Embody chair from Herman Miller, Inc., in the furniture category. The Embody chair won the design award...
Read More »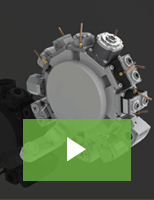 Von Ruden's driven tools are designed to each specific machine in order to maximize performance. All of our tools are performance tested and made in the USA per ISO 9001:2015 standards. Check out our video to learn more.
Read More »