Typar-® Super Scrim(TM) spunbonded polypropylene media offers high airflow, and can be electrostatically charged. Available in weights from 1.75 to 8.0 osy, it is suitable for ASHRAE-related pleated or multi-pocket bag filters. It can be used as backing, facing, or between layers of filtration media. Super Scrim has no binders such as glue, adhesives, or acrylic to limit filtering area. It...
Read More »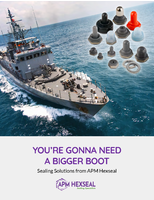 Learn about sealing boot types and applications in marine environments.
Read More »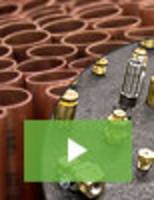 As a trusted manufacturer to customers across a broad range of industries, Key Gas Components is a premier provider of CNC machining and tube fabrication. Our entire organization is quality driven and customer-centric, with broad-based manufacturing capabilities that can accommodate the most challenging requirements. See our video to learn more.
Read More »