Available in 3 styles, Encore(TM) Code-Approved PVC-Coated Composite Railing works with cellular PVC decking and is approved for single- and 2-family dwellings and residential applications. Co-extruded systems include Series 100, 2 x 3.5 in. rectangular profile; Series 200, 2-piece T-Rail style with flat cap; and Series 300, Small Contour. Available in white, railing comes in kitted box with...
Read More »
New Home Entertainment Remote by Texas Instruments Integrates Movea's SmartMotion(TM) to Enhance User Experience Grenoble, France - Movea, the pioneer in motion-sensing and motion-control technologies, along with Texas Instruments Incorporated (TI), announced today a new high-performance, RF4CE remote control reference design that will allow consumers to experience a highly interactive and...
Read More »
LAS VEGAS -- Wavien, Inc., of Valencia, CA, is demonstrating, for the first time, LED and arc-lamp-based illuminator and projector prototypes with industry-leading performance features including low cost and size, super-high brightness and maintenance-free, long lifetimes. These illuminator prototypes are based on the latest advances in Wavien's Dual Paraboloid Reflector (DPR(TM)) arc-lamp...
Read More »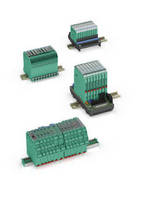 TWINSBURG, OH - Pepperl+Fuchs K-System, H-System and Z-Series intrinsically safe solutions, have received BV (Bureau Veritas), GL (Germanischer Lloyd), LR (Lloyds Register) and DNV (Det Norske Veritas) approvals for use in marine-type applications. These unbiased, third-party agencies confirm that these products conform to the latest standards and particular specifications required for rugged...
Read More »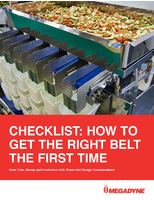 This guide is intended to help identify and address application criteria necessary to specify the right belt to deliver a highly efficient, reliable product.
Read More »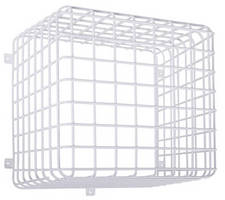 Comprised of 9-gauge steel wire coated with corrosion-resistant, white polyester, Wire Guard Damage Stopper® (STI-9730) protects sensitive equipment against vandalism and accidental damage. It measures approximately 12 x 12 x 12 in. and installs with provided screws and anchors. Recommended for areas where abuse is severe or sensitive equipment must remain operational, variety of wire...
Read More »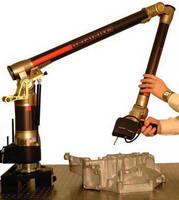 (Coppell, TX) - Engineers and machinists at several United States Air Force (USAF) bases are now using NVision's HandHeld laser scanner to reverse engineer complex aircraft parts, which are then machined to the highest level of accuracy and installed, maintaining USAF planes in peak working condition. Reverse engineering is often required for aircraft that were originally designed without...
Read More »
The specialist for industrial fire protection applications: Full service provider Minimax at the Intersec Bad Oldesloe/ Germany - Safety through technology: Minimax has been one of the leading companies in fire protection for more than 100 years now. The German company provides one-stop fire protection concepts - from fire extinguishers to intelligent, automatic extinguishing systems and complete...
Read More »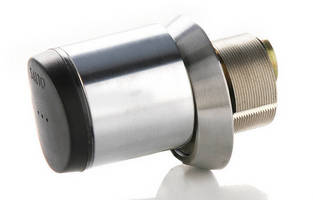 The new SALTOGEO (Global Electronic Opening) electronic cylinder lock is the latest addition to the SALTO stand alone range of RFID locks. It has been specially designed and developed for use on doors where normal escutcheons cannot be fitted or are not permitted. Fully integrated with the SALTO XS4 platform, SALTOGEO is a versatile, cost effective solution. Its compact size and ease of...
Read More »
Delivered from cloud, on-premises, or as hybrid solution, MegaPath Managed Security Services leverage company's PCI-certified MPLS network and Fortinet's Unified Threat Management solutions. Compliance Services incorporate managed logging, vulnerability scanning, and Security Information Management, while Attack Mitigation includes advanced firewall and intrusion prevention with rogue wireless...
Read More »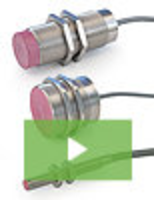 Locon Sensor Systems offer robust sensor solutions for even the most severe environmental conditions. Their line of high-temp inductive sensors and their cylindrical photoelectric series can operate in temperatures up to 250 degrees Celsius. See our video to learn more.
Read More »