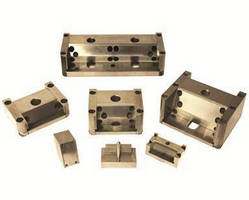 Available asÂ- complete assembly or individual components, Versa-Slide® Standard Slide Assemblies support precise alignment of mold opening and closing functions. With 10 different overall widths, components can be mixed to form thousands of combinations. Sliding mechanics are finish ground, with 0.005 in. grind stock left on overall width, bottom of wear plate, and...
Read More »
Featuring 400 lb capacity, AirCore™ Harness is designed with open-core padding technology, which provides optimal airflow while minimizing heat and moisture entrapment. DuraFlex® stretchable webbing provides flexibility and comfort, while cam buckles on shoulder straps facilitate vertical webbing adjustment.Â- In event of fall, breathable mesh back pad prevents falling out of...
Read More »
If fall occurs over edge, MightyLite™Ã'- Leading Edge (LE) Self-Retracting Lifeline (SRL) protects 310 lb worker in LE applications or 400 lb worker in those with traditional overhead anchorage. Shock absorber reduces fall arrest forces, while corrosion-resistant stainless steel and aluminum construction lend to durability. Accommodating diverse applications...
Read More »
With label area of 3 7/8 x 3 7/16 in., Peel N' Stick Header PNSH-001 helps immediately brand product and identify its function.Â- Header is made of clear, 15 mil thick PVC that never interferes with label or product. Users peel off protective paper and attach header to top of clip strip™; printed labels can be applied before or after attachment to strip. Sold in packs of 500, header...
Read More »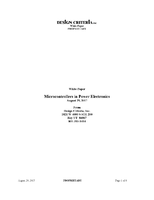 This white paper explores the power supply advantages of digital microcontrollers, as well as how digital power supplies can be used to manage entire systems.
Read More »
Enabled as part of Centrify Cloud Services, Centrify Mobile Authentication Services and MAS SDK allow mobile application developers to integrate native and web-based mobile apps with Active Directory and deliver Zero Sign-On authentication to users, eliminating need to remember and re-enter credentials for each mobile app. With services, developers of multi-tier applications have...
Read More »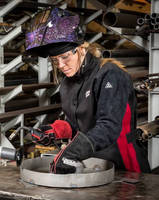 Jessi Combs welding apparel, designed with input from celebrity welder of same name, features products tailored to and sized specifically for women. Specific products include Jessi Combs VIKING™ 1840 Series Amp Angel™ Auto-Darkening Welding Helmet with 90 x 110 mm cartridge and external continuous 9–13 shade control, Jessi Combs Women's Shadow™ Welding Jacket, MIG/STICK Welding...
Read More »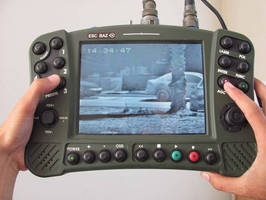 The company signed an agreement with a leading European integrator for the global marketing of the MAX control and monitoring unit The company also announces its selection for the installation of its AVIV short-to-medium range surveillance system, with its revolutionary Very High Sensitivity Thermal Camera, at a sensitive site in an Asian country Kibbutz Einat, Israel - ESC BAZ - a leading...
Read More »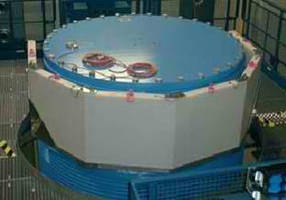 Shielding against Neutron Radiation Vineland, Ontario, Canada - Plastruct Canada Inc., has recently partnered with Quadrant Plastruct to promote, machine, fabricate and install Borotron Engineered Plastic HDPE. Plastruct recently completed a installation of Wall Systems for Linear AcceleratorBunkers in the Nuclear Medicine Department of a newly constructed hospital. Borotronwas selected over...
Read More »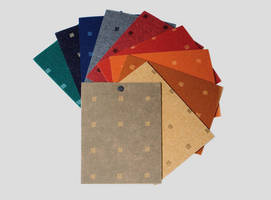 In its seventh year DOMOTEX Middle East will be held in Istanbul for the first time. The fair will cover the entire spectrum of the flooring industry along with all allied sectors. Dilo as the inventor of the well established needle felt structuring and patterning machines DI-LOUR and DI-LOOP presents at DOMOTEX Middle East floor covering products made on their advanced production lines and...
Read More »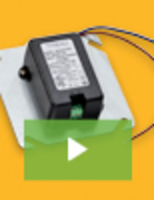 Triad Magnetics is an established leader in power supply innovation, offering product lines that span a wide range of diverse industries and applications. Adding to their long list of successful product launches, Triad announces the release of the new cutting-edge JSU Series of power supplies. To learn about all of its advantages and advanced features, see our video.
Read More »